Deceptively large
Despite specialising in recruitment for one sector, Property Personnel had a lot of potential for growth. The company wanted to be the 'voice of the industry' and have a status and authority which would help it grow as a company.

Up and coming area
We were initially appointed to manage SEO, but we quickly spotted some failings in the website – the mobile version of the website didn't include all the content, which was being promoted socially. Consequently, not all users were getting the full experience.
Property Personnel decided to work with Vertical Leap on a wider basis, developing a responsive website that would work on desktop, tablet and mobile.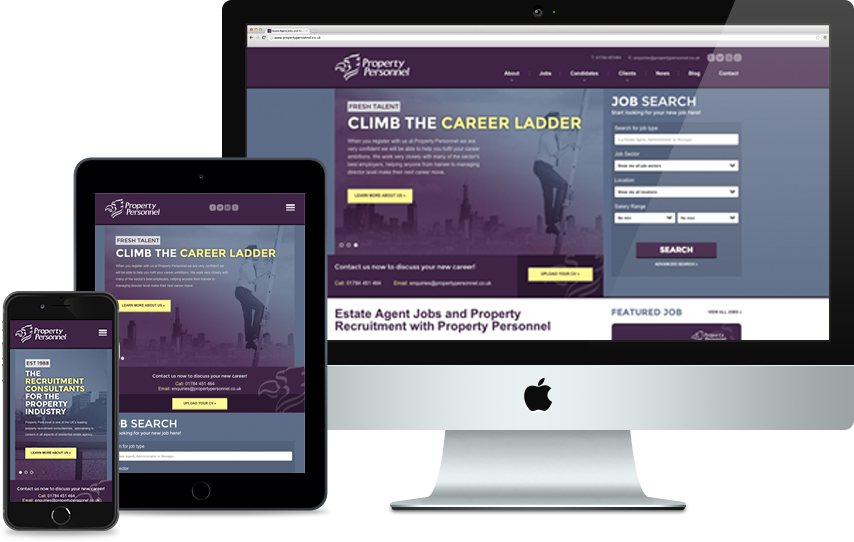 Recently renovated
We consolidated the core functionality needed by Property Personnel and produced a recruitment website whose job search functionality is second to none! The new prominent search functionality is the heart of the new site.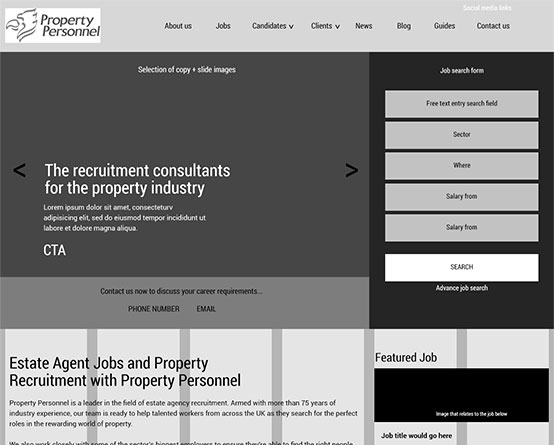 Apollo Insights helped us to spot under-performing areas, where visibility was low; this led to a content plan to fill the gaps and a site structure that includes simple navigation.
Employing specialists from our SEO, content and social media teams, we not only populated the new website with engaging content but also work on the company's behalf, promoting that content on social networks.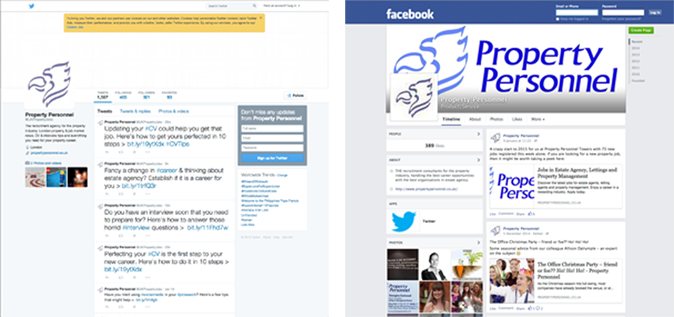 Viewing recommended
The new website is confident, striking, easy to use and will keep Property Personnel leading the way in the estate agent recruitment industry for years to come.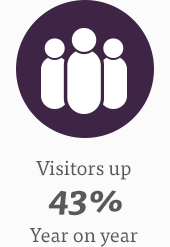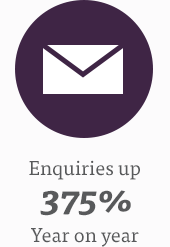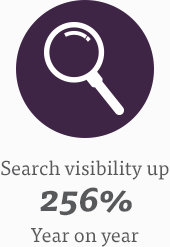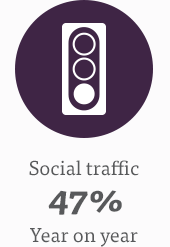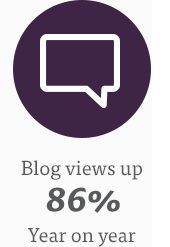 Anthony Hesse – Managing Director
Anthony said "We have been working with Vertical Leap since summer 2013 and have been very pleased with the results to date. We use them for content writing, SEO and social media marketing. Our primary goal has been to drive more traffic to our website, and this they have 100% succeeded with."
"Although we are working with three separate specialist teams, the communication links are excellent. The regular conference calls to update on where we are at with our strategies and objectives are proving most useful."
The right people for you
We'll help you improve your website's user experience to boost visibility and engagement.
Save