What is conversion optimisation?
Conversion optimisation is, to put it simply, about pre-sales customer experience. Let's use a real world analogy. A colleague was recently shopping around for a house to rent. He spoke to and visited several estate agents.
In the course of the few weeks it took to find a house, there are probably some landlords who lost out on finding a new tenant because of a poor customer experience.
In some cases, the estate agents were not at all proactive and in others they were slow to send information. Some didn't even bother following up on conversations or returning phone calls.
If you are a landlord who hires an estate agent to find you a tenant, the idea is that you are saving yourself the hassle of selling your own property, right? If, however, that estate agent is not providing good customer service, they are likely to discourage good tenants from wanting to get to contract stage.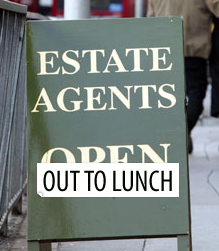 Why would they want to deal with a useless agent when there might be an efficient, friendly, proactive one just around the corner?
For the landlord, conversion optimisation involves picking the right estate agent and making sure they are doing their job properly.
In the online marketing world, your website is your agent. It is the one member of your staff that works 24 hours a day, enabling you to win business even while you are asleep – as long as your website is optimised for conversions.
Breaking down the sales process
How many times have you decided to buy from someone because they treated you the way you deserve? How many times have you not bought something because you have been distracted by other shiny things or blinded by too many options?
Conversion optimisation is what all online marketing should be about – the getting of customers. SEO is traditionally about boosting visibility in order to boost traffic. More and more these days, professional SEO companies focus on the end goal – conversions.
What good is traffic if it's not the right kind of traffic? What is the point of the right kind of traffic if it is not getting through to the conversion?
Related reading
In the meantime, you might find this article helpful: How to track your leads using Google Analytics
Save