London Irish
London Irish Rugby Football Club approached us to help sell the remaining tickets for the St Patrick's Day event. We ran a PPC campaign for them which achieved 26.5m ad views, 44,000 clicks and 740 Facebook Page likes.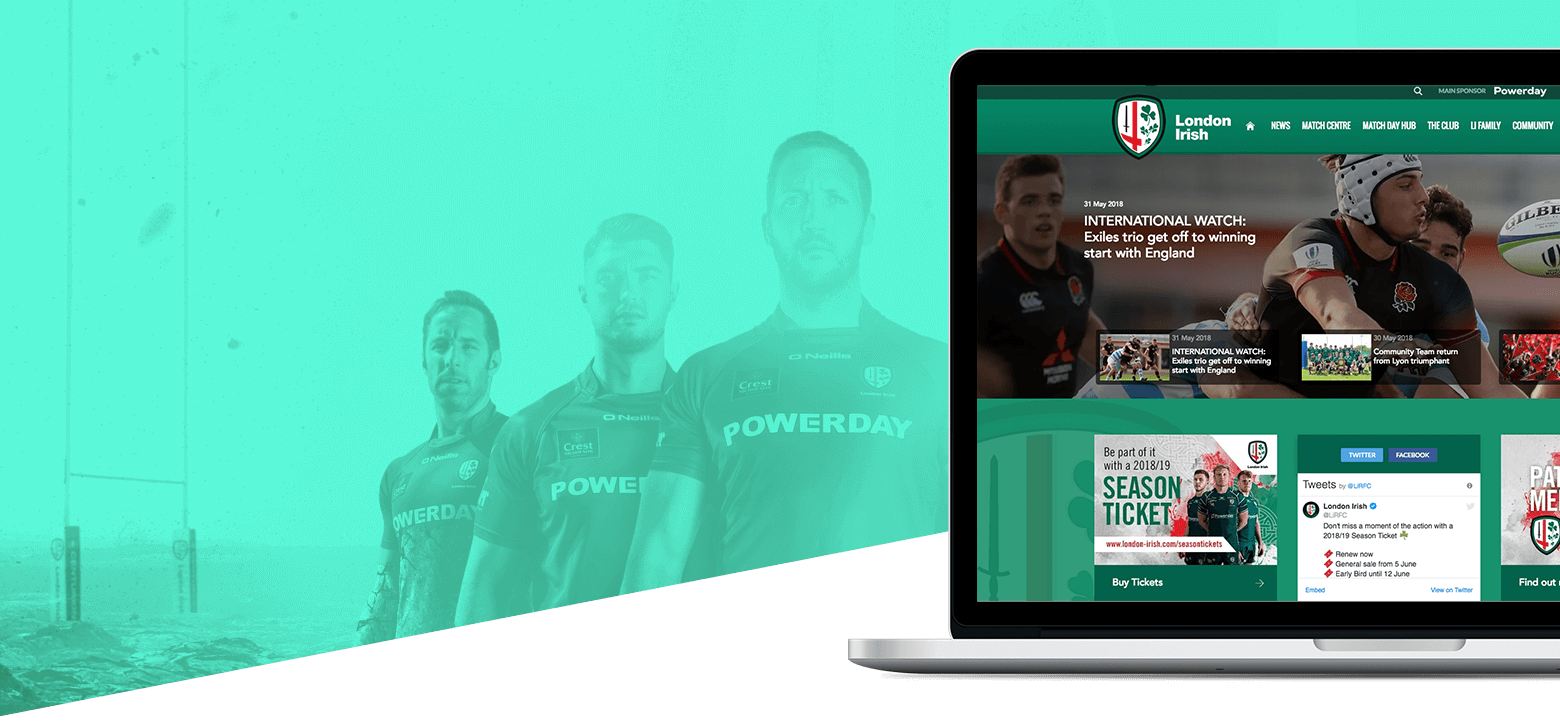 The challenge
Selling rugby tickets to rugby fans might sound like a simple affair, but the reality was that due to competition from other teams, other sporting events and other ticketing websites, London Irish was not reaching enough fans or selling enough tickets to hit the targets and goals they had set themselves.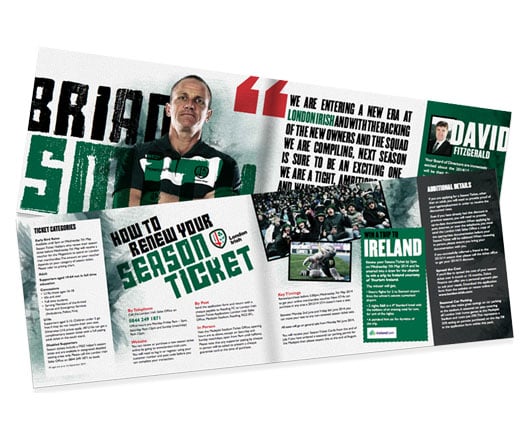 What was our solution?
Our primary tactic was to target relevant Facebook users close to the venue who followed competing clubs, the London Irish stadium, Premiership rugby fans and other rugby related Facebook pages.
We supplemented the Facebook ads with ads on Google, Bing and Yahoo, as well as a remarketing campaign targeting non-converting visitors. All traffic was driven to a bespoke landing page, which we designed for the event.
Although on the surface of it the campaign was a simple concept, the volume of data from search and Facebook was unwieldy.  That's the kind of challenge we love at Vertical Leap and we have created machine learning models and automated scripts that identify and modify bids across large campaigns and datasets like this.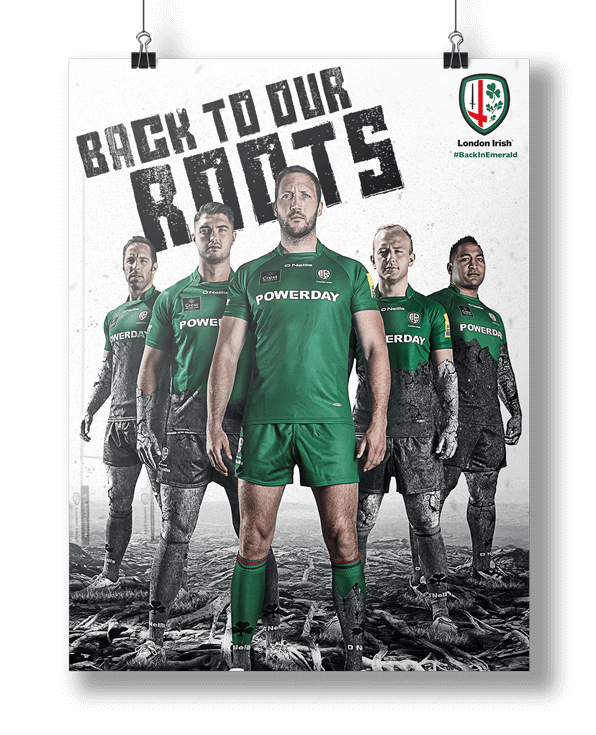 Results
"A massive spike in ticket sales"
26.5m ad views
44,000 clicks
740 Facebook Page likes
Facebook following grew by 16.75%
180 comments on the Facebook ad
Back to its roots
Following the success of the campaign, London Irish appointed us as its principal design agency.
First challenge: take the club back to its roots. The new Irish owners wanted to apply this new vision across everything – brand, press adverts, point of sale, in-store graphics, match day programme visuals and 'in match' visuals throughout the stadium.
The result was an impactful, memorable re-brand that delighted both the team's stakeholders and fans.
We were overwhelmed by the success of the campaign, the communication from the team at Vertical Leap was excellent. They really know their stuff and reached more people than we ever thought possible. We saw a massive spike in ticket sales after the campaign went live, we were tracking way ahead of last year's sales throughout the campaign, so massive thank you for your work, we are VERY happy.