Private Dining Rooms, an online venue finder, initially came to us looking to increase the website's visibility. However, when the company came on board, it turned out it had a Google Panda Penalty so the challenge suddenly took a different turn.

First things first, recover from the penalty
We quickly identified that this had been imposed due to thousands of pages being duplicated across the whole site. We fixed this issue using canonical tags to give better signals to Google. Then it was a waiting game until Google rolled out an update. Luckily it wasn't a long wait… box ticked.

Now let's get found
Once that was sorted, we could move on to boosting the site's visibility. Private Dining Rooms wanted to appear in search results when users typed in restaurants listed on their site, showing the value to the restaurant owners, encouraging them to keep using the service.
We optimised the restaurant pages for both locality and brand name and achieved increases in overall visibility and organic sessions.
Using our in-house deep data platform, Apollo Insights, we've also been able to identify content opportunities on the site that will improve visibility for queries and phrases for which it didn't previously appear.

Results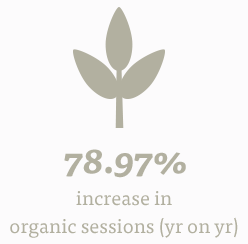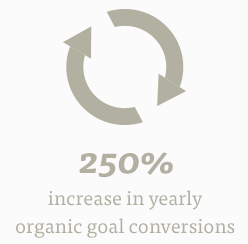 Jon Stebbings – Director
"I'm very happy with the service Vertical Leap has provided me. When your site has a penalty it can always be a tough time convincing yourself that it's still worth paying for SEO on the site, but during this period Vertical Leap was fantastic, keeping me up to date with the progress through all stages and acting quickly to ensure the site recovered quickly from the penalty. Since the recovery, we have seen the website going from strength to strength. I put complete trust in the direction and suggestions Vertical Leap makes."
Get more visibility with healthy SEO
Our SEO specialists can help you recover from a penalty, or ensure your site is penalty-proof and healthy.