Get a free mini content review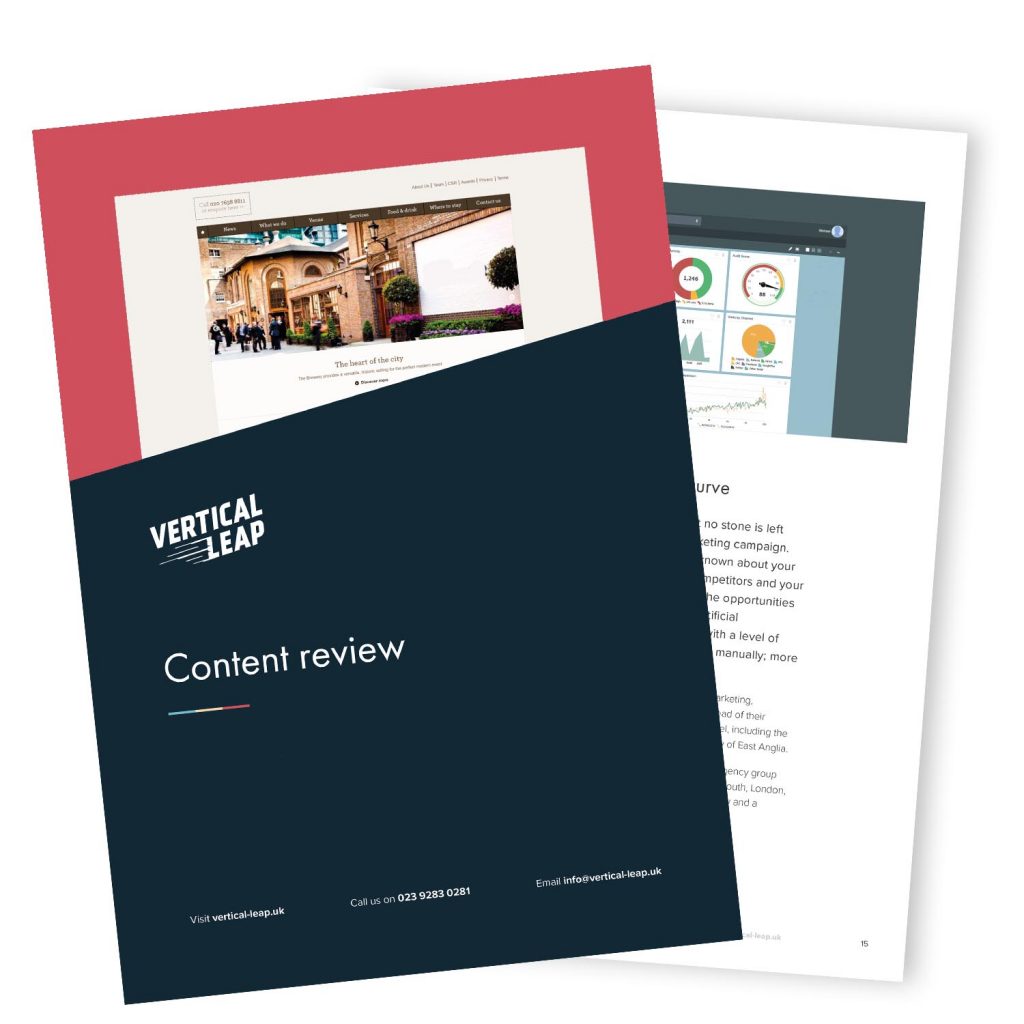 Marketers face many challenges when it comes to content marketing, from coming up with content ideas to ensuring that each piece is continually adding value to your overall website.
Over time, content can become stagnant, gaps will appear in your portfolio and the money you have invested will go to waste as your audience drifts to other content providers.
A regular content audit can solve these problems and ensure that your content continues to drive value to your business in the long term.
Quick wins for your website
We are offering a free, light version of our content audit which will provide you with some powerful insights into how your current content is performing and some 'quick win' actions that you can carry out immediately.
We use our intelligent automation technology, Apollo Insights, to gather a comprehensive data set for your website and perform in-depth analysis. This is then reviewed by one of our content specialists who creates a bespoke review for you based on the findings.
Request your content review today
Before we carry out the review, we will have a quick chat with you to get a better understanding of what challenges you're facing with your content and what you're looking to achieve. This will help us carry out a more targeted review.
To request a content review, simply fill out the form below and one of our team will be in touch to arrange an initial call and get things underway.
See what we've achieved for others
Our customers range from SMEs to large enterprises – if you'd like to read about the results we've achieved for them, check out these case studies:
Or if you have any questions about the content review, just contact us on 02392 830281 or info@vertical-leap.uk.