Machine learning – resources for marketers
Our Services Director, Steve Masters, appeared on The 414, hosted by James Rostance, to talk about AI and machine learning. You can see the video below, along with useful resources for the examples that Steve discussed.
video will be added here soon
Courtesy, The 414.
Netflix relies on machine learning algorithms
Netflix customers will be familiar with the way the programming screen changes constantly. The streaming company uses machine learning to track all manner of data about the way we use the service.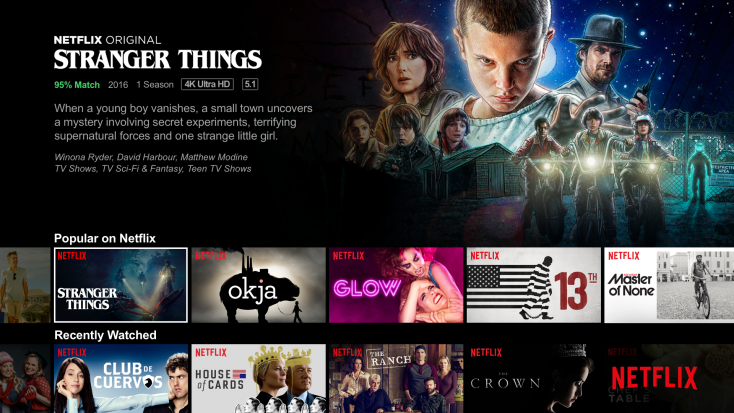 RT Insights explained that Netflix used to rely on customer ratings of videos when shipping DVDs by mail. "Now it has access to a much broader set of data—what each member watches, when they watch, the place on the Netflix screen the customer found the video, recommendations the customer didn't choose, and the popularity of videos."
You may sometimes find programme thumbnails change. Bloodline, for example, sometimes shows an exploding boat in its thumbnail, and on other occasions it shows the lead character, Kyle Chandler. This is most likely the system split testing which thumbnail works the best.
Trey Williams, on MarketWatch, explained that Netflix's machine learning goes right down to individual frames. He wrote, "In addition to using the collected data for platform improvements such as adding auto play, a skip intro button, customised trailers and changing its stars rating system to thumbs up or down, Netflix could use the capability for decision-making concerning content supply."
Yes, that's right. Netflix makes shows using ingredients it knows audiences like, which it knows from the collected data.
Todd Yellin, Netflix VP of product innovation, told Wired magazine, "The tags that are used for the machine learning algorithms are the same across the globe. However, a smaller sub-set of tags are used in a more outward-facing way, feeding directly into the user interface and differing depending on country, language and cultural context."
Strawberry Pop-Tarts and hurricanes
Walmart started using predictive technology in 2004 and the oncoming Hurricane Frances was a good opportunity for the company to test the technology.
As reported in the New York Times, Linda M. Dillman, Walmart's chief information officer, asked staff to analyse what had happened during Hurricane Charley a few weeks previously.
Most people would expect water and tinned foods to be the top item, perhaps. The data revealed that the pre-hurricane top selling item was beer. Strawberry Pop-Tarts were the biggest surprise – with a seven-fold increase in sales.
How we used machine learning to sell more flowers online
What should you do when you have a warehouse full of flower bulbs that you want to sell, but aren't sure exactly where to spend your marketing budget to get the biggest and quickest return? That was the challenge our customer Sarah Raven was facing. This is how we used machine learning to solve it and clear the stock.
We used machine learning to calculate the likelihood of a conversion from any page, having taken into consideration its performance. The machine learning model had to predict with a 70% or greater degree of accuracy, the likelihood that a page would convert based on the correlation of large numbers of conversion indicative metrics.
You can read that case study in full, here.
Read our articles about machine learning