(With apologies to Clement Clarke Moore)
'Twas the day of the Christmas party, and all through VL,
Not a person was stirring, not even Michelle.
When out from the main office, there arose such a clatter,
Everyone jumped up to see what was the matter.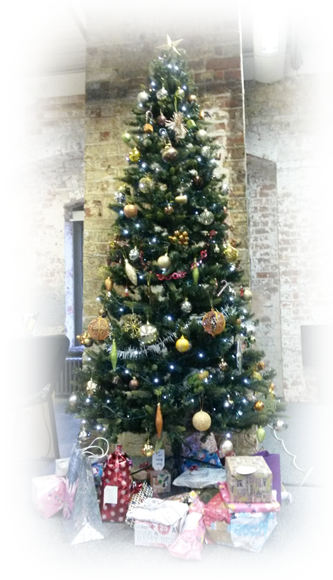 Away to the tree they flew in a jiff,
To be faced with a magnificent pile of gifts.
With two little elves spouting seasonal banter
They knew in a moment it must be Secret Santa!
"For Chloe, for Graeme, for Adam and Jon"
"Now Stacie and Gina and Joel and Tom!"
The presents were passed to the whole team with care
In hopes that they'd like what was wrapped up in there.
For Eli, a scarf and Ozzie some treats
Dai had some socks and Jamie some sweets.
Everyone opened their gifts with pure joy
Whether chocolates or gadgets or wine or a toy.
And when all the presents had been handed out
We all thought we could hear a deep voice shout:
"Enjoy your party and may it be bright
"Happy Christmas to all, and to all a good night!"