Search marketing in the travel industry
We understand the travel industry. We've been working with travel companies for over 15 years, ranging from small hotels and specialist tour providers through to airlines, cruises companies and large tour operators.
We have in-house teams of PPC, SEO, content and design specialists with years of sector experience. As a strategic collective, they know exactly how to get your travel business found online, drive traffic to your website and convert more visitors to bookings.
We get your challenges
We know the challenges travel marketers face when it comes to differentiating your business in such a fiercely competitive marketplace. Not only do travellers now have more choice than ever but they're getting smarter when it comes to researching and booking holidays. This means travel companies are having to get smarter too.
As a result, the level of search marketing expertise in the travel industry is pretty advanced which means it's now even harder to stand out from your competitors. So how do you gain the competitive advantage?
We give you the edge
Our travel industry specialists certainly know their stuff when it comes to getting your brand in front of travellers at their key travel moments. Whether it's capturing their attention on social media at the inspiration stage or creating highly-effective campaigns at the crucial booking phase, we'll make sure your brand is in the right place at the right time.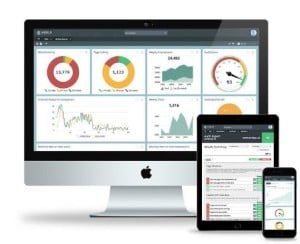 We do that through our unique combination of expertise and our prescriptive search marketing platform Apollo Insights.  Apollo programmatically identifies threats and opportunities in your search campaigns, enabling us to be up to four times more effective.
This means we can ensure that you're always one step ahead of your competitors.
Sector experience
We've worked with a wide range of travel companies including boutique hotels, large hotel chains, OTAs, cruise lines, tour operators, tourist boards and airlines. We pride ourselves on the results we achieve for our customers – you can check out some of our travel case studies here.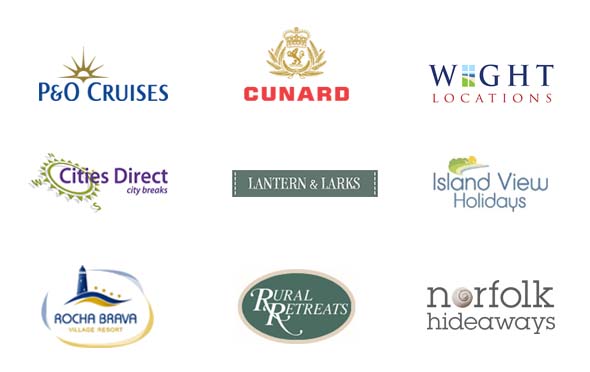 Latest travel content
We regularly publish travel-related articles on our blog, covering SEO, PPC, chatbots and more. We also run webinars and seminars with our travel partners Google, Bing and Trustpilot. You can find all our blogs in our travel content hub.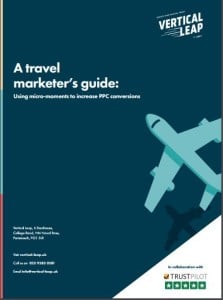 Our latest travel guide gives you an overview of what micro-moments are all about and how to tweak your PPC as prospects move from one to another. It includes:
• How to use RLSAs to increase bids as prospects get warmer
• Using dynamic remarketing to promote pages users have already viewed
• Using 'Target & Bid' at the ready-to-book stage
Let's talk
We'd love to talk to you about how we can help you get more bookings and show you just how powerful Apollo could be for your business. Call us on 023 9283 0281 or submit your details and we'll call you.