An integrated team of digital marketing specialists
We believe the best way to deliver a first class service is using specialist teams. Our specialists focus on their core discipline – SEO, PPC, social, content, design – but they collaborate on integrated digital marketing strategies to help you achieve your marketing aims.
An search marketing agency with data at its core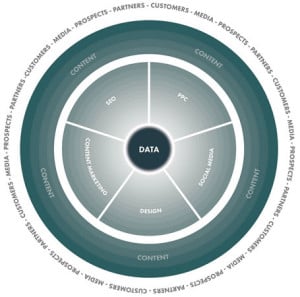 With data at the core of what we do, thanks to our Apollo Insights platform, we provide an integrated digital marketing services that lead to more visibility, traffic and revenue. Experts from each specialist team come together to form an integrated team, working with your marketing team.
Our integrated marketing specialists work across the sales funnel, developing a strategy for attracting people into the top of the funnel, and then guiding them through the funnel, to turn them into loyal customers. Each channel plays its part in this integrated marketing strategy.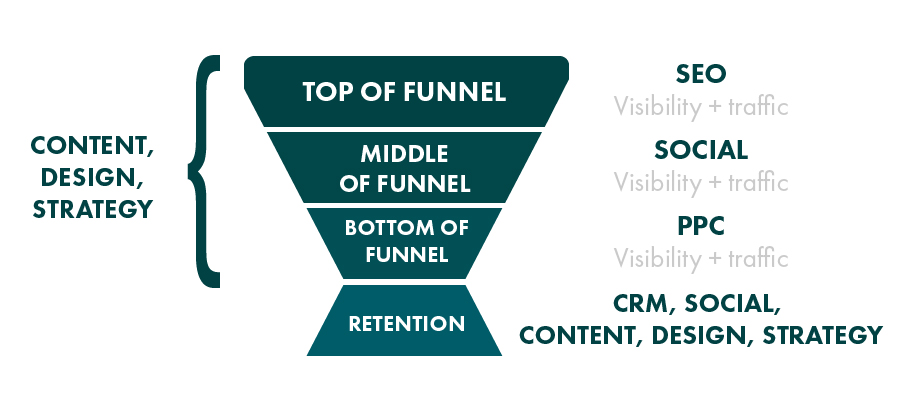 Socially driven content
Social networks are not just a broadcast channel. They are also a great way to listen to your audience, gather insight and generate content ideas. Our social media team works with the content team to create engaging content that your audience want to read.

Search marketing – SEO + PPC + Design
The data in Apollo Insights helps our SEO and PPC teams to identify under-performing queries and pages within your site. The design team helps with page designs and advertising creative to ensure the on-page user experience is second to none – this impacts both organic search and PPC, so it is important for all these teams to work together in this area.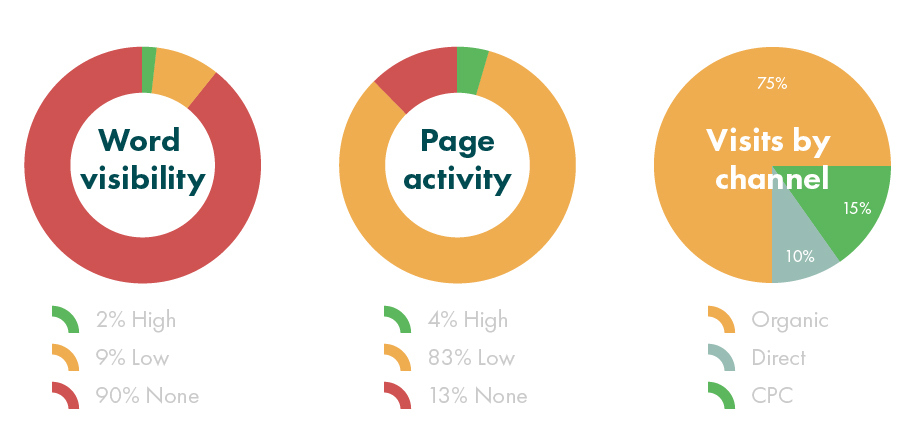 Conversion optimisation
We can make your website visible and grow the number of visitors, but if the website is not converting those visitors in some way, there are other things we can do. Within our SEO, PPC and design teams we have specialists who are skilled at making websites perform better – we can use a number of tactics:
User experience testing
Usability testing
Improving goal and event tracking
Improving click through rates (CTR) and conversions
Improving design of landing pages
Boosting site speed
Examining and improving the user journey
Socially driven remarketing?
Did you know that social media, content marketing and PPC can all work together in one campaign? We use specialists from each of these teams on a content-driven strategy that starts on social, then ends with PPC – as you can see in the example below.

Apollo Insights – one platform for all teams
Apollo Insights has been built to provide the most comprehensive view possible of your website. By pulling all possible data into the platform relating to your site and your competitors' sites, each of our specialist teams are able to draw insights from that data.