Fancy joining us?
Job roles and current vacancies
We're always on the lookout for new talent to join our team. If you would like to work for an ambitious, thought-leading company and feel that you bring something extra special to the party, please state your case and send your CV on a speculative basis to info@vertical-leap.uk. We currently have the following job opportunities: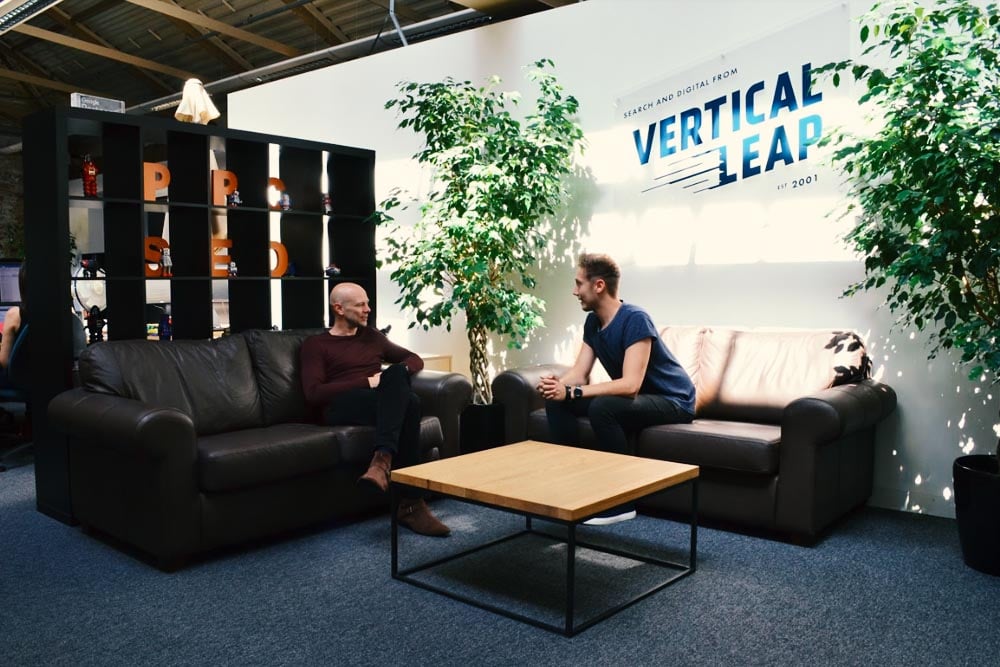 Great benefits
A focus on development
We have a strong focus on individual development. You will be encouraged to push yourself and learn new things. We use Objectives and Key Results (OKRs) throughout the company. We also host guest speakers at our VLU events – Vertical Leap University. This offers knowledge on a range of interesting topics related to our work.
You'll get 22-25 days holiday a year depending on length of service, plus we even get an extra day off for our birthday! Long-standing employees get the option of private healthcare or a private pension too. With a summer and Christmas party, and the odd staff-bonding trip to the Tenth Hole or Pizza Express on the company's wallet, there are some excellent benefits to working at Vertical Leap – in addition to the unique culture, great training opportunities and fantastic work space.
Your wellbeing is important to us
We take mental wellbeing seriously at Vertical Leap. We run monthly mental wellbeing sessions and have an internal communications channel where we share wellbeing content. We are constantly working towards removing the stigma that surrounds mental health so that everyone feels more comfortable talking openly about it without fear of being judged.
Find out more about our mental wellbeing initiative here
We'd love to hear from you!
If you're interested in working for one of the most forward-thinking agencies in the UK, simply drop your CV over to Chris Pitt at cpitt(at)vertical-leap(dot)uk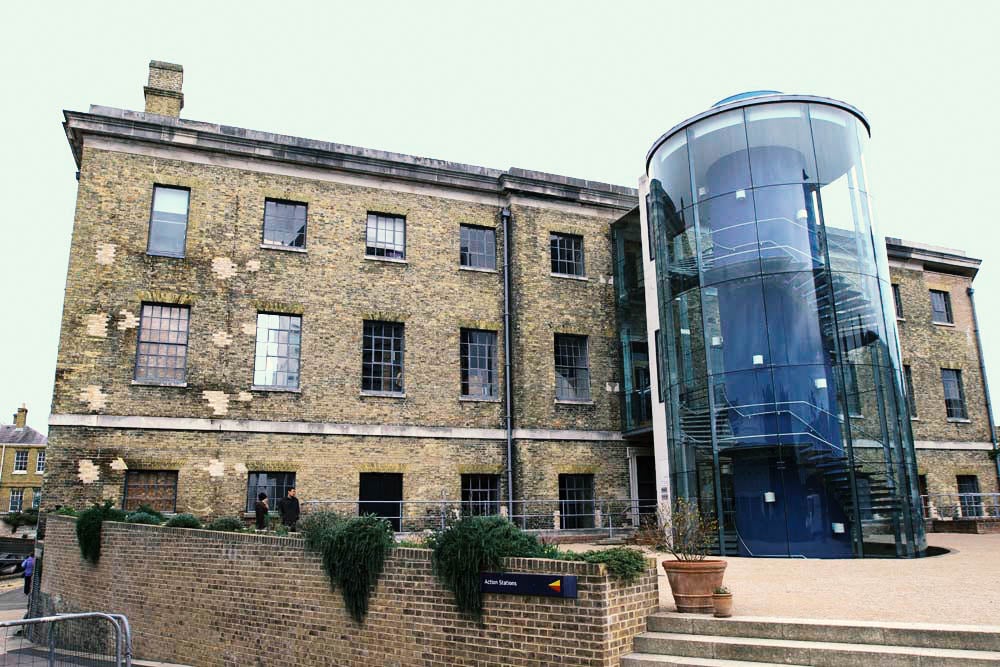 Get a free health check
If your website doesn't have regular health checks, it will be under-performing in several areas. Our digital marketing experts can carry out a free health check on your site, with the help of our intelligent automation technology, Apollo Insights, to reveal powerful insights and actions to get it back on track. These include: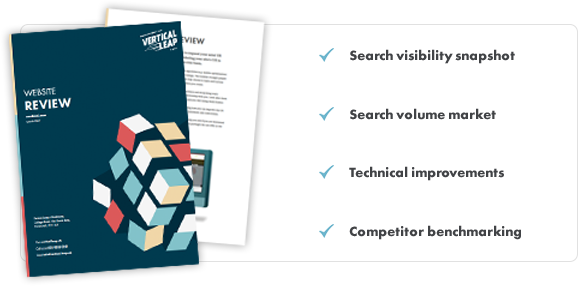 To get your free health check, simply fill out the form and one of our team will be in touch to see how we can best help you.