The PPC agency that does more than AdWords
Pay per click (PPC) is more than just Google AdWords. You can pay for traffic in a number of ways, and we'll manage all of those paid marketing channels for you:

A Google Premier Partner PPC agency
All of our PPC experts are AdWords qualified and we are a Google Premier Partner. This means that Google recognises us as an agency that manages a substantial portfolio of Google advertising campaigns and delivers great results for our customers. As a Premier Partner, we are required to maintain additional certification requirements and receive increased support from Google.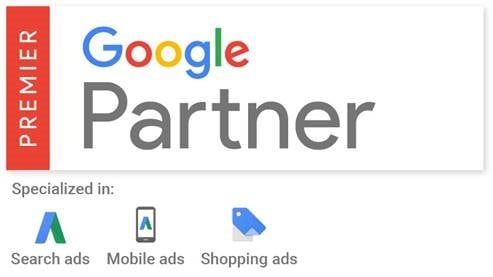 We regularly meet and talk to Google, ensuring we are up to date with new products, changes to AdWords or the Google Display Network. This means that your advertising campaigns benefit from the latest features – often before your competitors.
Bing partner
We are also a Bing Partner, recognised as proving the highest quality service to our customers to ensure they achieve the best possible results with Bing Ads. This also means we get exclusive access to Bing Ads resources, industry insights and technical support from the Bing Ads team.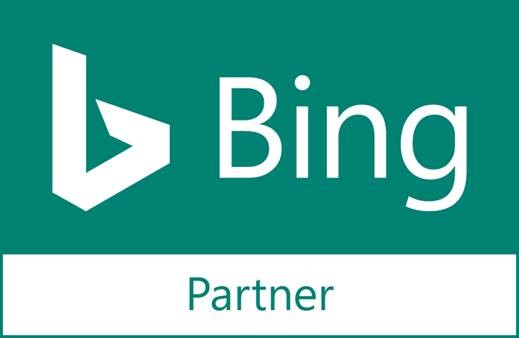 A PPC agency that puts you in control
The first advantage of PPC (pay per click) advertising is that you have control over the ads, where those ads are placed and where people go once they click on those ads. This makes it much easier to push a sales message that gets respondents to the best page where they can then convert. Having said that, not all PPC is about sales – sometimes it is about brand awareness or content promotion.
Hiring experts means a better ROI
The benefit of hiring an expert PPC team is that your campaigns are optimised for the most cost-effective return on investment. Do you know whether your money will bring a better return by bidding on social media rather than on AdWords? Can you get a return from Bing or from adverts on YouTube? Does LinkedIn work better than Facebook? When you work with our PPC specialists, you can be assured that your PPC budget is being managed by people at a PPC agency who know all these answers.
Great performance over time
Because you can pay to get traffic, many people assume PPC is a quick win marketing channel. That is partly true, but the real success of PPC is about a patient strategy of testing, optimising and refining. Each month's activity gives us more data with which to make smart decisions about how you can get a better return on your spend. By constantly refining your campaigns, the results become even more impressive over time. Combine that with reporting on the metrics that matter – when you need it, how you need it – we can provide you with a truly comprehensive paid search service.
PPC for content promotion
Paid advertising on social media platforms is a highly-effective means of promoting content and increasing brand awareness. We can target your audience by location, age, interests, education, workplace, device, relationship status etc, getting your content in front of as many relevant eyeballs as possible, whilst keeping costs at a minimum. This also allows you to connect with people in discovery mode, as opposed to just those who are performing specific keyword searches.
Get more leads and sales
An efficiently-managed PPC campaign will deliver impressive results – the key is constant data collection and refinement. Our PPC experts continually focus on making your campaigns as efficient as possible; reducing wasted spend, increasing conversions and generating more revenue for your business. We are transparent – your PPC experts record all of their activity in Apollo Insights, which you can look at whenever you want.
Our approach to PPC – Target, Refine, Grow
We've been providing paid search marketing as a service for more than ten years. We have a consistent track record of maximising ad budgets, through a combination of KPIs:
Improving quality scores.
Reducing cost per click (CPC).
Reducing cost per acquisition (CPA).
Boosting return on ad spend (ROAS).
Boosting conversion rates.
Some people think of PPC as the instant win alternative to organic search. You can pay for eyeballs and send people to a landing page that gets a conversion. It's not as simple as that, because the real success of PPC is in targeting the right people, reducing wasted clicks and improving the user journey.
This is where our PPC specialists excel – we analyse data, we target your audience, then we analyse data some more.
Target – We begin by targeting your audience in a fairly broad way, to give us access to as much useful data on that audience as possible.
Refine – We refine your ad campaigns by filtering out under-performing keywords, removing audiences that do not convert, improving quality scores of ads and landing pages.
Grow – Once we have the right formula, all based on careful data analysis, we grow your campaign by directing your budget to what works and away from what doesn't.
Health check your PPC campaigns
You can start benefiting from our paid search expertise today by requesting a free health check. Let us show you how we can impact your revenue, and make reporting to the board every month a pleasure.