Content marketing agency with a magazine mindset
Think of your favourite magazine and of the variety of content within each issue. As a content marketing agency, we operate with a magazine mindset – a body of work on a specific theme, serving a specific type of person. People read magazines to learn and discover new things on a particular subject, and that is what we do for your products and services.
Add our journalists to your marketing team and benefit from expertise right across the sales cycle, enabling you to educate, inform and entertain your customers in different ways. Our content writing services go hand in hand with our SEO (Search Engine Optimisation) service delivering you a strategy with organic search in mind helping your audience discover the content we create for you.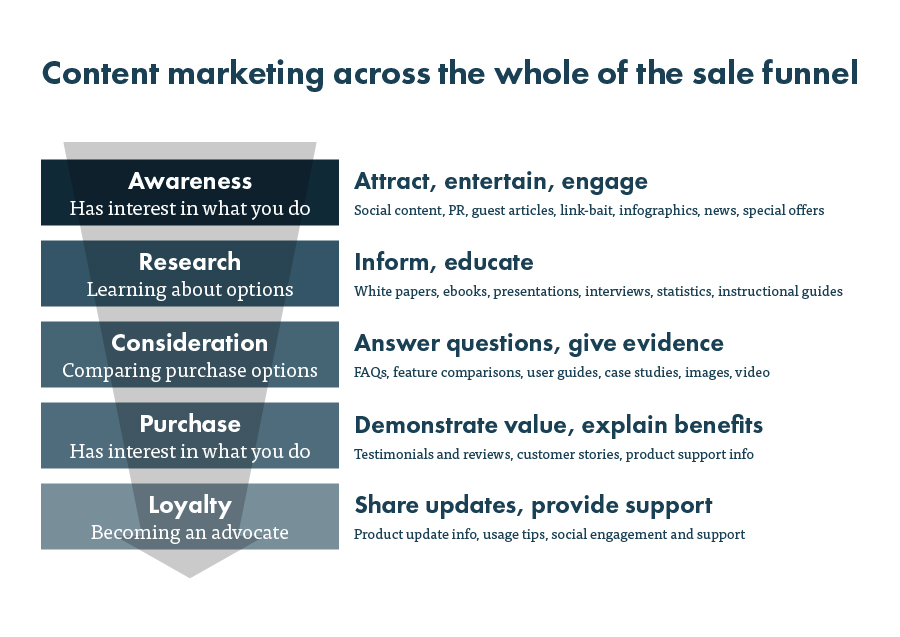 Content connects you with your customers
We create fresh, relevant content written by experienced brand journalists so that you can position your brand as an industry thought leader.  Everything that we create for you is done for a purpose.  We use Apollo Insights to identify what your prospective audience are interested in and we create content that builds brand authority and connects you to your customers.  The main aim of our content strategist is to add value, value to your site, your brand, relevant search traffic and most importantly your audience.
We work with you to identify different requirements for information across the sales funnel – our content strategists, backed by a team of journalists, SEO specialists and designers, can produce content that serves several purposes.
Attracting prospects
Convert prospects into leads
Encourage leads to buy from you
Educate and inform existing customers
Brand awareness early in the buying cycle
Build brand loyalty
Content to enhance your visibility in search results
Talk to us about your content marketing needs »
Data intelligence drives our content
Knowing your audience is part of the story. The other part is market intelligence. We use data gathered within our own deep data platform, Apollo Insights, to help us identify what your customers are looking for.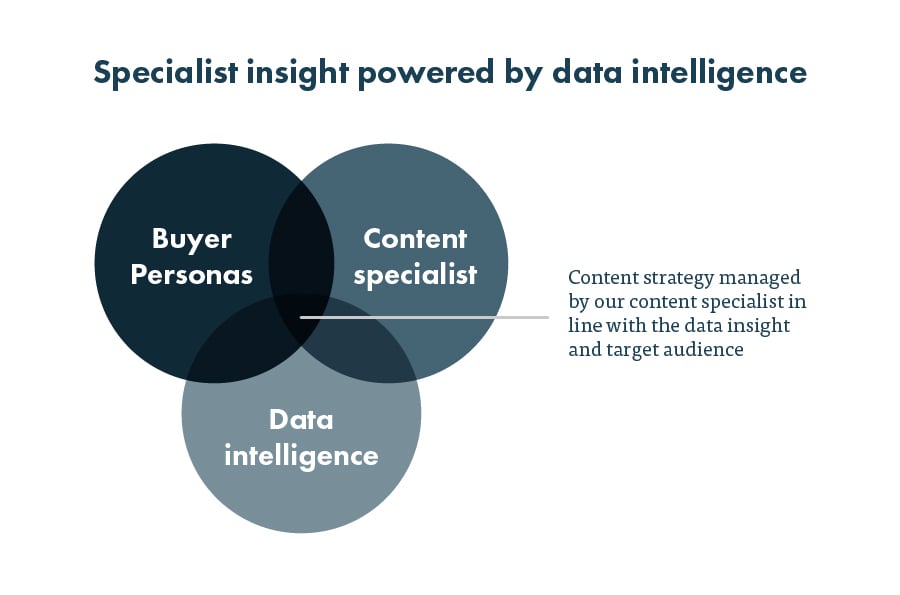 Content writing to support SEO
Content is the fuel of your organic search efforts, without it you can only get so far. With our content services combined with our SEO (Search Engine Optimisation) services our team can help take you and your brand further than ever before. We'll help you reach new customers as effectively as possible ensuring both your content marketing strategy and your SEO strategy are tied at the waist, driving your business' online presence.
How we work with you
We apply the magazine mindset to the content we produce for you as well as the way we work. A team of editors, writers and designers work with you on a strategy and an editorial calendar, working on a range of content ideas. Each piece of content is created with the reader in mind, so that publication and promotion can follow through on a purpose.

Building content momentum
We use an agile process to plan, produce and evaluate all the work we do with you. Our aim is to grow and strengthen your content across the sales funnel –growing your audience and building brand authority. Using the data insights gleaned from your content, we evaluate the strategy and the ideas and adjust accordingly. You don't need to spend time wondering what to write about because we do it for you.
Furthermore, our SEO specialists can provide unique opportunities for further content ideas and opportunities via their research and insights. Finally, as the content we produce grows your site's traffic and search visibility, our SEO team can uncover more opportunities based purely on the growth our content writers have produced. Steadily increasing your content output, and increasing the quality of that content, builds momentum for traffic and engagement.