Our specialist teams
We believe that marketers don't hire an agency because it can do everything, but because it can do something. This is why we stick to what we know and only develop services that are truly world-class; world class because we cultivate deep expertise.
Our specialists work on one service within a team of equally ardent individuals – The force multiplier of allowing people to JUST concentrate on doing what they are great at produces award winning results.
Delivery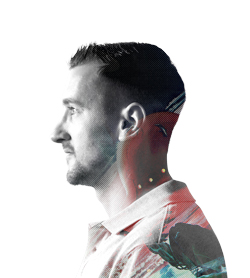 Head of SEO – Lee Wilson
Lee heads up the full service SEO team which has technical SEO specialists as well as dedicated content promotion specialists and writers. Each SEO campaign has several specialists working together to maximise performance.
Check out what our SEO team gets up to on a day-to-day basis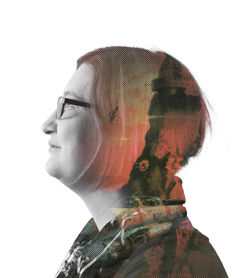 Head of SEO – Kerry Dye
Kerry's team manages SEO for clients on a limited budget. These campaigns have capped hours and an SEO specialist who works on a more cost-effective scale. The SEO delivery is still the same fix, boost, fill – this team is ideal for smaller clients or companies whose SEO requires less scale.
Go behind the scenes of our SEO team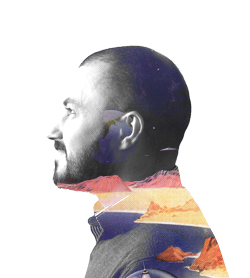 Head of PPC – James Faulkner
All pay per click services are managed by James's team, who are all qualified with Google AdWords. This means we are an official Google Certified Partner Agency. To date the team has successfully managed more than £16 million in AdWords investment on behalf of our clients and also has in-depth experience of remarketing, social advertising and display.
Read what goes on behind the scenes of our PPC team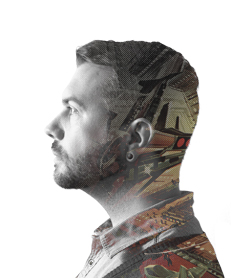 Head of Design – Wez Maynard
The design team comprises both pure designers and specialist developers. Our award-winning designers believe in the power of good design in terms of form and function – not just art. They don't just create beautiful websites, they also design for user experience and in line with business objectives.
Get to know how our design team works
Management team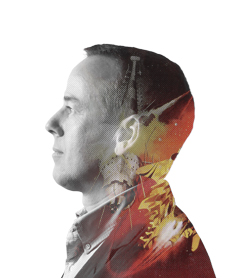 Managing Director – Matt Hopkins
Matt Hopkins grew up in Texas but moved to the south coast of England in 1992. He served as the Managing Director of a software consultancy working with some of Europe's largest and best-known companies before founding Vertical Leap in 2001. He is passionate about the force-multiplying effect that technology can have on business and marketing in particular. He is responsible for our vision and business strategy.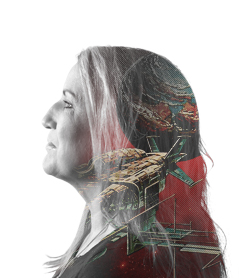 Sales Director – Gina Paterson
Gina drives the business development team – a job she has done for more than ten years. The sales team is knowledgeable about all of the specialist services we deliver and they love to talk. Give them a call.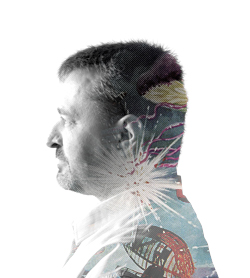 Services Director – Steve Masters
Steve is responsible for the quality of all the services we deliver. He has worked in digital marketing since 1997 and has extensive experience of each of our core services. Steve also speaks on emerging digital trends and can often be found presenting at leading industry events and trade shows.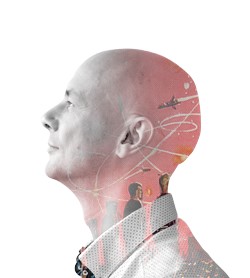 Head of Marketing – Chris Pitt
Chris oversees the marketing of the company, he is responsible for developing the marketing strategy in order to successfully deliver organisational aims and objectives facilitating growth.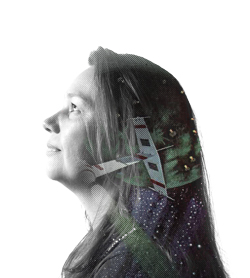 Accounts Manager – Kelly Mitchell
Kelly runs a tight financial ship. The accounts team strives to get to know clients in order to maintain good relations and healthy communication. Kelly works closely with the Customer Experience team.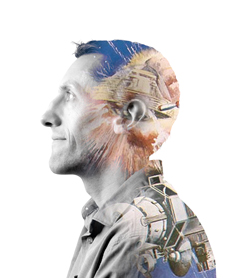 Head of Technology – Stewart Taylor
Stewart looks after all things Apollo Insights, his development team are responsible for delivering technology that provides a competitive advantage for both Vertical Leap and our clients.