Prioritised insights and actions
Search marketing requires increasing amounts of data and time-consuming analysis, so much so that it has become too complex to be implemented manually.  To overcome that, we developed Apollo Insights to collect every bit of data there is to know about your campaign and analyse it at scale that is at least 4X of that which our competitors can achieve. Whether it is competitor intelligence, performance forecasting, content gap analysis, keyword research or technical SEO, Apollo provides us with prioritised insights and actions that we would never find ourselves.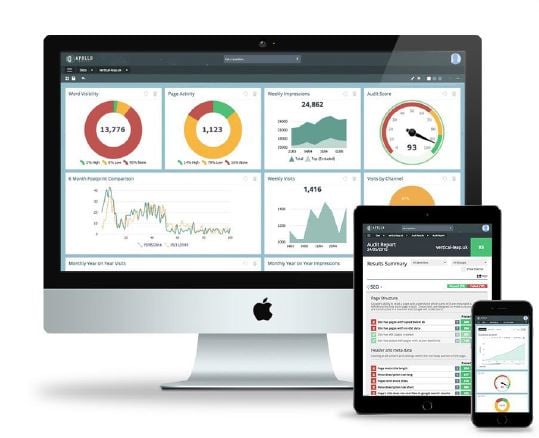 Depth and scale beyond human capability
More than 12 years and £1.5M has been invested in the development of Apollo.  It performs tens of billions of cross checks and audits every week, algorithmically analysing 3M websites, 120M pages, 20M words and 1.8M social profiles. That's why we are confident when we say that it achieves insights at a depth and scale beyond human capability, doing the work previously done by marketing teams and freeing them up to do the more impactful work such as creativity and implementation.
Features
Prioritised insights
Predictive analytics
Diagnostic analytics
Natural language processing
Forecasting
Interactive dashboards and reporting
Filterable grids.
Competitors
Gap analysis
Keywords
and so much more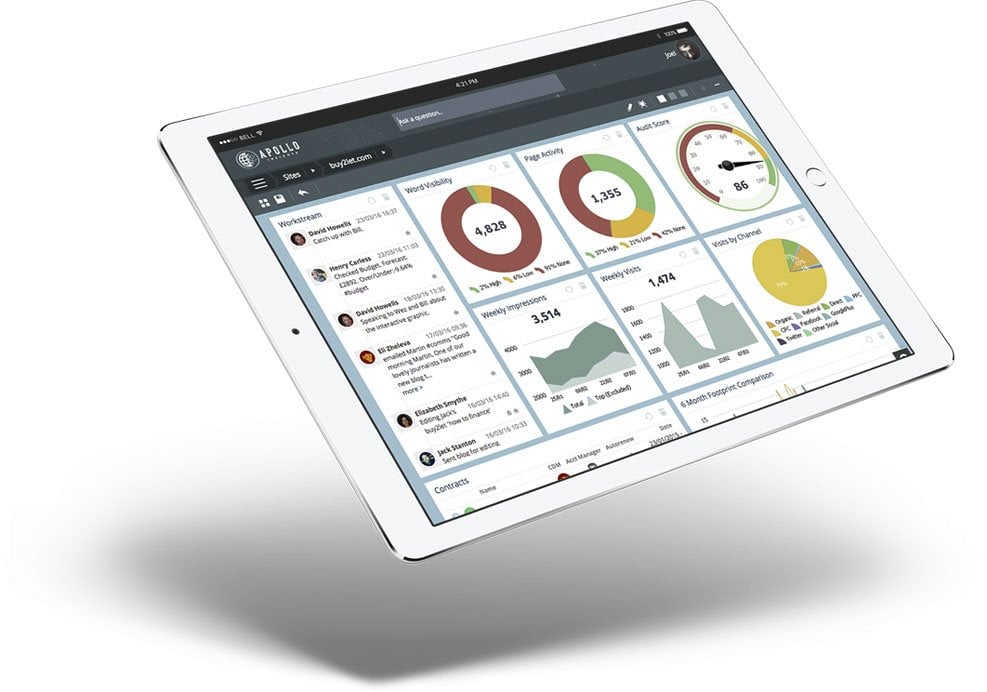 Get a free health check
If your website doesn't have regular health checks, it will be under-performing in several areas. Our digital marketing experts can carry out a free health check on your site, with the help of our intelligent automation technology, Apollo Insights, to reveal powerful insights and actions to get it back on track. These include: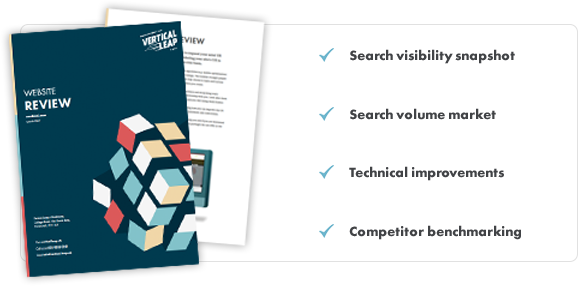 To get your free health check, simply fill out the form and one of our team will be in touch to see how we can best help you.