We chat to Amanda Benachour about the power of eBay Ads
Following our appointment as an official eBay Ad Manager Partner, we were keen to chat to eBay Ad Manager Account Director, Amanda Benachour, to find out more about the benefits of advertising on this exciting new platform. She explains how it differs from the Google Display Network ads that have previously run on eBay, what the opportunities are for B2B companies and how the targeting works.
How is this different from the Google Display ads that have previously run on eBay?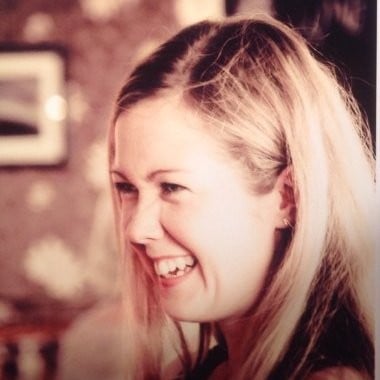 Amanda: The Google Display Ad network only allows basic targeting layers to be built into a campaign. eBay Ad Manager has far more sophisticated and granular targeting capabilities, including keyword functionality. Google Display ads can appear anywhere on the site and therefore don't work to target a relevant audience. Subsequently, their bounce rate is significantly higher than those ads booked via the eBay Ad Manager platform.
eBay Ad Manager is more akin to Google Search as advertisers can target via keywords and select the physical environment that 100% matches their ad. Also, eBay Ad Manager offers more placement availabilities and ads booked on the platform always take priority over anything booked programmatically.
Related article: eBay Ads: Big data advertising for B2C and B2B
What is the biggest benefit to advertisers?
Amanda: The biggest benefit is, without doubt, the platform's ability to generate incredibly targeted campaigns aimed at users of one of the world's largest marketplaces. eBay's wealth of audience insight feeds into the booking platform, allowing advertisers to customise campaigns and target, at a granular level, their required audience.
People on eBay are also already in a buying frame of mind. You are therefore getting a better audience so that means better conversion rates and less wastage.
Where is the opportunity for B2B companies?
Amanda: eBay Ad Manager has a 'target eBay sellers' functionality which allows B2B companies to solely target sellers on eBay's database. The same granular targeting layers can be built in as with a consumer-facing campaign.
How does the targeting work?
Amanda: With over 20 years of shopper audience data, eBay is one of the world's most eminent data companies. It is also one of the world's largest marketplaces with eBay reaching two-thirds of the UK online population.
Its first-party data is linked to unified user IDs and obtains transparent, owned data from the source, via logged-in account data. This data spans a customer's lifetime with eBay and all associated devices. It's eBay's wealth of invaluable data that drives the insight behind the multiple targeting layers that can be built into a campaign. These include direct category, subcategory, keywords, geographical, gender, age, time of day targeting and frequency capping. The targeting is constantly updated, based on real-time collected data signals.
Need help managing your ads?
As an official eBay advertising partner, we'll ensure your campaigns are high-performing and drive maximum return for your investment. Find out more about our eBay advertising services or contact us on 02392 830281 or info@vertical-leap.uk.