How to optimise for the Google Knowledge Graph
Google is constantly refining the user experience of its search engine and related platforms. We're increasingly seeing the traditional list of 10 organic results pushed further down the page in favour of featured snippets, Knowledge Graph cards, local results and other formats.
In the past, we have looked at how to optimise for featured snippets and Google My Business – today, we're looking at how to optimise for the Knowledge Graph.
What is Google's Knowledge Graph?
It is an algorithm that presents information about certain facts, places, public figures, organisations and other entities.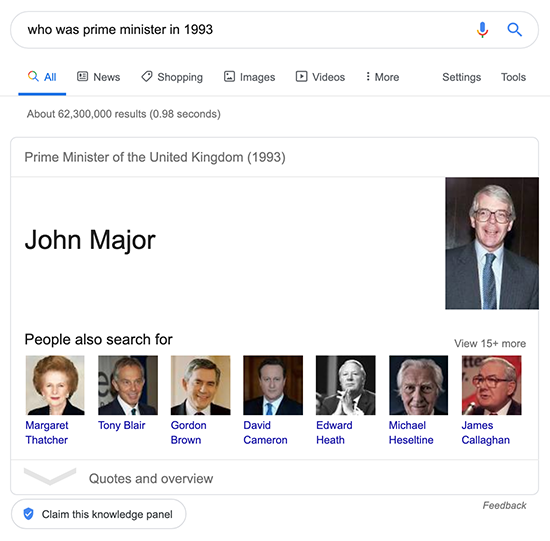 For example, if you search for major brands like Disney or Nintendo, you'll often see a Knowledge Graph card appear above the SERPs or in the right-hand column.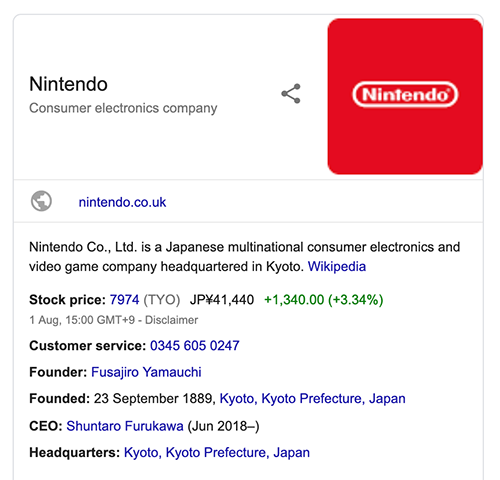 However, it can also be useful for franchise brands with multiple locations around the country. These will often trigger for branded searches such as "Halfords," "Nando's" and "ODEON", with cards showing alongside local listing results or a link to the company's homepage.

So, aside from increasing traffic to your website, the Knowledge Graph can also generate local leads for franchise brands or business locations, such as Borough Market.
How do I optimise for the Knowledge Graph?
There are a few things you need to have in place:
Schema markup on your website to provide Google with information about your business.
A Wikipedia page, which Google often relies on for extracting descriptions and information about organisations.
Verified social media accounts which will help Google verify you're a legitimate brand.
A complete Google My Business profile because Google also extracts a lot of localised information from GMB for local searches.
Update Aug 2019 – you can no longer use markup to add social media profiles – Google should automatically discover them. More info here
Google allows you to claim Knowledge Graph cards as your own and verify that the details in them are correct. You can also request changes to this info; it's worth keeping on top of these to make sure everything is accurate.
The days of simply optimising for keywords and writing articles on the same topic are pretty much over. Marketers now need to think about what kind of searches are going to trigger ads, featured snippets, Knowledge Graph cards and various other results formats.
Need help with your SEO?
Call us today on 02392 830281 or send us your details and we'll give you a call.