My first week at Vertical Leap
When I applied for my job at Vertical Leap, I probably researched the role and the company more than I did for my undergraduate dissertation. Discovering the work we do, the clients we work with, and the pioneering juggernaut that is Apollo Insights, I knew that I had to do everything in my power to secure the incredible opportunity. My interview presence probably came across as the equivalent of a Super-Like on Tinder, and I worried that I'd come across too nerdy and enthusiastic. But, as it turns out, they liked it! And so, I was offered the role of Social & Digital PR Executive.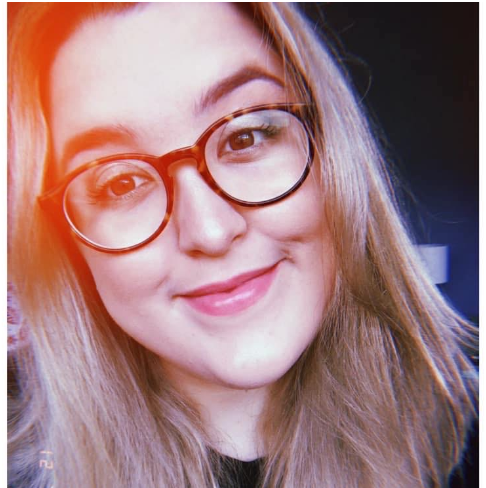 What a welcome!
I was so excited to start. It almost felt like I was starting secondary school again; I'd bought new notebooks and highlighters and packed my lunch the night before. Walking through the door, the nerves hit. But to say that I had the warmest and kindest welcome I could have ever expected would be an understatement. I was shown around the office by the Head of ESEO, Dave, introduced to the team, and given time to settle in and gather my bearings. Sat opposite my new colleagues Jen and Liz, they welcomed me wholeheartedly and instantly treated me as an equal. Writing this at the end of the week, it feels like I've known everyone far longer than just 5 days!
There are loads of things I already love about Vertical Leap, but the first starts with the community. Everyone who works here is treated the same, whether you've been here for 10 years or 10 minutes. I received messages from staff who weren't in to welcome me on my first day, and throughout the week people have come to my desk to ask how I'm settling in. My point of contact this week, Dave, assured me that he is always happy to answer questions, and everyone has made it entirely transparent that asking for help is not only okay, but actively encouraged.
Love the wellbeing initiative
Even though everyone is super busy with work, the atmosphere is entirely relaxed. There's a Mental Wellbeing initiative here, which encourages staff to get involved with breaking the stigma of mental health. We have a dedicated Microsoft Team, as well as a monthly wellbeing meeting, to help tackle this. On top of this, the company very kindly subsidises a weekly yoga session. Naturally, Tuesday's session completely assassinated my muscles, but it was 100% worth it.
After telling Vertical Leap's Marketing Manager, Michelle, how much I'm interested in mental health campaigning, I've been encouraged to put forward my own ideas for boosting wellbeing around the office. Because of this, I found some helpful resources and brought The Happy Newspaper and Happiful Magazine in for everyone to read. It's genuinely shocked me to see a workplace so open to mental health discussion, and already I feel like I'm reaping the benefits of such an open-minded culture.
A place to thrive
As anticipated, I am absolutely loving the work. Not only is it great to learn so many new platforms and skills, it feels good to bring fresh eyes and (potentially) new ideas for my colleagues and clients to benefit from. My colleagues have been happy to take the time to run through my clients and responsibilities, which is great as I like to be as helpful as possible! Being surrounded by the best people in the industry has enabled me to feel capable of diving in headfirst from the get-go and inspired me to be the very best I can.
I've already bonded with my colleagues over yoga, drag queens, dungarees, and desk décor, and to say thank you to everyone for being so welcoming on my first week, I brought in some chocolate cornflake cakes which were (thankfully!) enjoyed. I've felt comfortable to ask my manager questions, to ask my colleagues for help, and to contribute to discussions about innovation and mental health. Even though I already feel like I've hit the ground running, I'm really looking forward to getting to grips with my complete workload and helping to grow the fantastic service we have here at Vertical Leap.
Oh and to top it all off, this is my view when I leave the office each evening 🙂