SEO news roundup – October 2020
Google is always trying to make life easier for its users with its frequent updates. Over the past few weeks alone, it announced many interesting developments in Google Search Results, Google Play Store (for Android apps) and Google My Business. Here's a round up of the key SEO news items in case you missed them.
#1 Google Search Console Insights to be launched
Google recently launched a preview of Search Console Insights. This new tool will be powered by data from Google Search Console (GSC) and Google Analytics (GA).
Some website owners find it difficult to understand GSC and GA. This tool will make it easier for them to understand how their website and the content performs. It is still in beta and only available to a few users at the moment.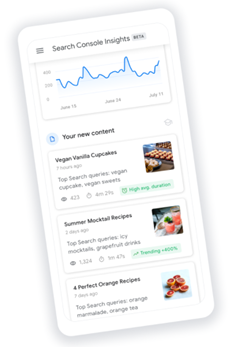 #2 Crawling and indexing issues with Google
In September, there were many discussions in the Google Webmaster forum and SEO Facebook groups about crawling and indexing issues. Many users were experiencing issues with GoogleBot. Google confirmed it via their Twitter handle that these issues were related to canonicalization and mobile indexing.
Latest update as at 9th October 2020, almost 99% of the URLs have been restored and canonical issues work continues.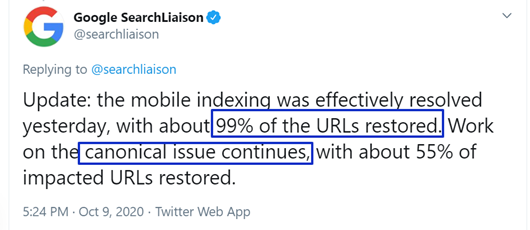 #3 Google My Business's new COVID-19 attributes
This is a very important update for local business owners. Google has introduced new attributes highlighting COVID-19 'Health and Safety' in Google My Business.

These attributes focus around:
Appointments: Is it necessary to make an appointment before visiting your store/shop?
Masks: Is it compulsory to wear a mask?
Temperature checks: Would your temperature be checked on arrival?Would the staff members get their temperature checked?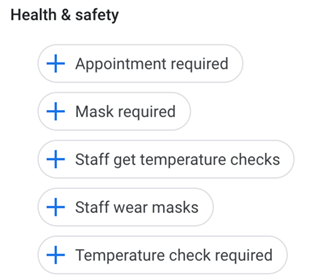 While some users have already started seeing these attributes in their GMB profiles, you may not find these options in yours as they are category specific.
#4 Google supports new 'Shipping Details' Schema mark-up
Google announced new schema mark-up known as 'shipping details' which includes cost and expected delivery for a product.
With this new shipping details schema, Google has made it even easier for retailers to showcase their products in search results. It is currently being launched in the US and will be gradually rolled out in other countries.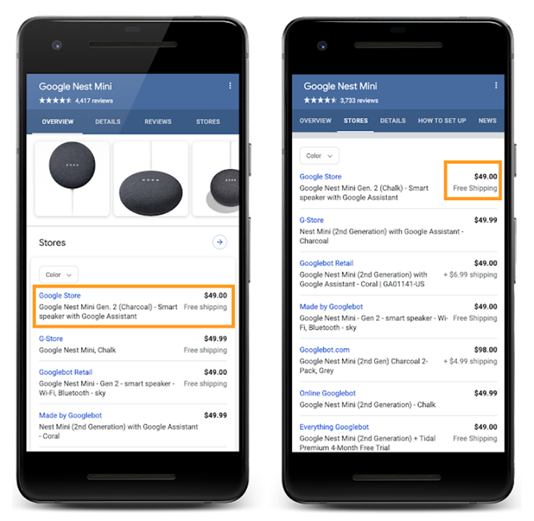 #5 Microsoft Bing launched a brand new robots.txt tester tool in Bing Webmasters Tool
Microsoft launched a brand new robots.txt TESTER tool in Bing Webmaster tool. This tool provides similar functionality to that of Google Search Console's robots.txt tester tool where webmasters can test and analyse their robots file and highlight issues that would prevent them from getting optimally crawled by Bing and other robots. This is what the Bing robots.txt editor looks like: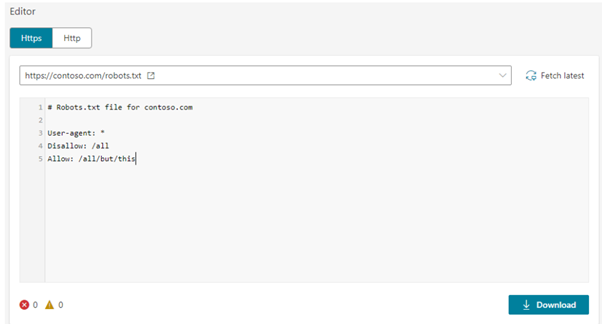 #6 GoogleBot to start crawling websites over HTTP2
Google announced on their Webmaster blog that Googlebot will start crawling some sites on HTTP2.

For those who are not familiar with HTTP2, it is an updated and advanced version of HTTP protocol. It is much faster than http because it requires only one TCP connection to transfer multiple files in parallel, instead of requiring multiple connections.
As an SEO expert, you do not need to do anything yet if you want GoogleBot to crawl your site on HTTP2. In the first phase, Google will crawl a small number of sites and will ramp up gradually to more sites. However, if you wish to, you may opt out from crawling over HTTP2 by instructing your server to respond with HTTP status code 421.
Important note: There is no ranking benefit or negative effect for a site being crawled over HTTP2 so you do not need to worry from an SEO perspective.
#7 Free listings tab added to Shopping tab in search results
Google announced that they are bringing free listings to the Shopping tab in Google Search Results so you might see some changes in the listings. This change will take place from mid-October 2020.
It is worth mentioning that paid listings will continue to appear in ad slots and will operate in the same way as Shopping Ads.

If you want to opt in to showcase your products, you can log into Google Merchandise Center and follow the steps.

#8 Google News Showcase launching soon!
It seems Google is also stepping into journalism with its new 'News Showcase' feature in the Google News section. Google has signed a partnership with 200 news publishers around the world and has invested heavily with a whooping 1-billion-dollar investment.
Highlights
More perspective from journalists
Clear timeline of events
Easy to read content in the form of bullet points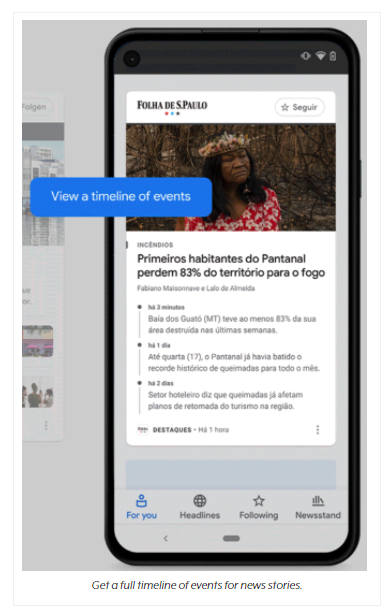 #9 Google's new In-App Review API launched
It is also equally important to stay updated on the ASO (App Store Optimisation) news, alongside SEO because of the increasing demand in this field.
Google has recently announced a new feature called 'Google Play in App Review API'. This feature is super handy for the users to leave ratings/reviews while staying within the app. This feature does not take the users away from your app, thereby increasing app engagement and reducing frustration. This feature is a great opportunity for app owners to improve their average ratings. iOS has already had this feature for quite a while, whereas Google has only recently implemented this for Android.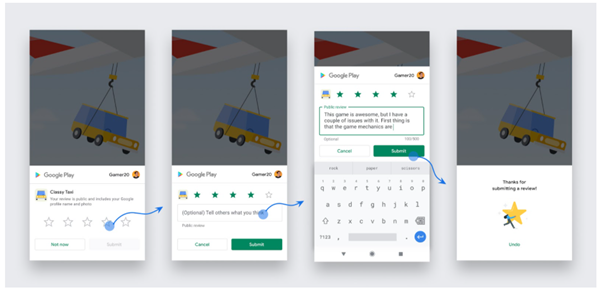 Need help with your SEO?
Find out about our SEO services or speak to our team on 02392 830281.