9 smart SEO tips to improve your content marketing
Content marketing is all about achieving reach. You are creating content in order to reach more people. If you didn't know that, read sentence one aloud three times.
Reaching more people could mean one of two things – you might be looking to attract a lot of visitors very quickly, or you might be wanting your content to attract a steady stream of people over a long period.
1. Think about who you are trying to reach with your content
The content you create will depend on who you want to reach and how quickly. If you want to get more engagement on social sites like Pinterest, think about images – infographics, great photos, visual jokes, smart graphics and interesting products.
To get content shared on Twitter and Facebook, not only is the content itself important but the way you share it is too – think about hashtags on Twitter and tagging on Facebook.
If you are creating content that is intended to bring in on-going visits, you will need to adopt an evergreen mentality.
Alternatively, content that needs more short term social activity could contain videos or some other facet that generates engagement.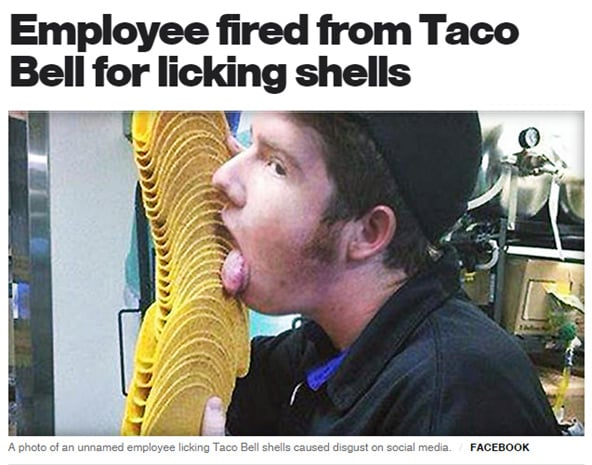 2. Keyword research for SEO benefit
The words and phrases you use in your articles, particularly in key areas like headlines, matter to SEO.
If you write an article entitled, 'My review of the iPad Mini', you will probably stand a good chance of ranking well when people search for 'review of the iPad Mini', but there are probably lots of sites out there that rank well for 'iPad Mini reviews', which is most likely the phrase people will search for.
See also: How to use Google Trends

3. Applying SEO to your headlines
How you write headlines can have a major impact on how high the article is ranked in search engines. Doing some keyword research is not only useful for direct SEO, it can also affect how much your article is shared.
Which of these articles is most likely to be shared on Twitter?
The best campsites in Somerset reviewed
Somerset campsites round-up
Which of these titles is most likely to be clicked on when shared on Reddit, Facebook or LinkedIn?
Pictures of Reese Witherspoon being arrested
Reese Witherspoon arrested for bad behaviour
See also: How to get editors to read press releases
4. Is the article for you or someone else?
Content marketing is not just about writing things for your own site. You can write for other publications too, to build your own authority as a thought leader and to gain links back to your own website.
Nurture relationships with publications in your industry. Creating quality content is time-consuming and expensive (I have already spent 20 minutes writing this much), but it is definitely worth putting in the time and effort to create information that people will find useful.
Related article: How to write faster when short of time.
Look at the top publishers in your sector – trade magazines and blogs, niche news outlets, independent bloggers who write about your industry and more. See if they are missing anything that their readers would like and that you could provide. Offer ideas to the publications, who would probably welcome some quality content for free.
Getting published on websites with higher domain authority (i.e., they rank well on Google) is good for your site because the link that points back to you will give your domain more authority too.
Related article: 6 ways your link building strategy could generate more links.
5. Bounce rates – another SEO factor
When someone clicks from a search engine result to read your article, then leaves your site, that is a bounce. The visitor exited your site from the same page through which they entered, without looking at any other page.
If users bounce back to a search result, that sends a slightly negative signal to the search engine that the article is perhaps not what they were looking for, and that can negatively impact where you are ranked in future.
As a writer, think about not only engaging, entertaining and informing the reader; think about what else they could do once they have read your article.
Related article: How to get your audience engaged.
6. Give what you promise in your headline
One thing that can affect bounce rates is a failure to live up to expectation.
There's no point doing keyword research and coming up with fantastic headlines like 'How to build a conservatory' if, in fact, your article is about how to choose a company to build you a conservatory.
Your headline should be enticing but also should reflect what the story is about.
7. Use semantic mark-up
Semantic mark-up is, simply, structural styling; body text, main headline, secondary headline etc.
In HTML code, the normal way of styling content is the main headline being a <h1> tag, secondary headlines containing <h2> and so on, with body text following some default body style.
Using <h2> tags for secondary headings – as I have done in this article – helps search engines prioritise and order your text.
Using bold tags – <strong> – for emphasis helps the search engine see words of particular importance. Of course, these things also help your reader to follow the article more easily.
8. Images! Because words are not enough
Having an image in your content makes it more enticing when shared. Content with thumbnail images will have a higher click-through rate. Also, if your images are eye-catching, they will be more shareable on sites like Pinterest and Facebook.
Related article: Images are content too. Don't neglect them.
Additionally, a large proportion of search traffic now comes from people searching Google Images instead of the text search. Not having images in your articles means you reduce your potential visibility.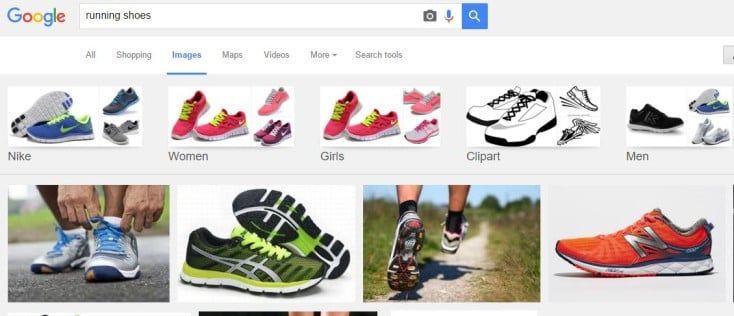 9. Edit your article once you have finished
Once you have finished your article, edit it for spelling, punctuation, grammar and consistency. Then edit it for SEO. Here are some common things to look for:
Too much repetition of non-important words and phrases – you want the most important SEO phrases to appear more relevant on the page.
Phrasing in headlines – both H1 and H2 tags.
Semantic mark-up.
Images – do they have sensible ALT text?
See also: How to write a blog – from ideas to promotion
In summary
I hope you have found this article useful. If you haven't read it all because you have skimmed straight to the end, consider these important facts:
Good quality content that is informative, contains images, includes links to more information and is useful is more likely to be seen by more people.
Don't just think about writing content for the sake of it, think about the promotional value of the content too.