Search marketing news and what it means for marketers – July 2017
This month we're looking at how long it takes for a website to start ranking in Google, Google My Business, Bing Ads competitor metrics, Gmail messages and 'SEO the Movie'!
How long does it take for a new website to start ranking in Google?
This question is something that businesses have asked for many years and finally Google have added some clarity on the issue. Whether you are changing from one domain name to another, or redesigning your website and changing URL structure and content, you can expect it to take three months or more for Google to understand these changes.
"At SMX Advanced, Gary Illyes said that when you do a site move, so you get a brand new domain name and want to rebrand to that domain – it can take three months or so for Google to pick up on all the changes."
What does this update mean for marketers?
You need to take additional care in the planning and analysis stages of any website restructuring, domain moves and content changes. Each page on your new site needs to be optimised, and any content considered for removal needs to be assessed for its current value (any negative impact from its removal), plus handling of any removed content pages, topics and URLs.
When you change URLs there will be an immediate (in this case, at least several months) impact, which must be factored into performance projections, and actions prioritised to make this transition as smooth as possible.
Website moves can be justified for many purposes; however it is important that businesses and web designers work with SEO experts to mitigate negative performance change as much as possible, and include SEO within the planning and analysis stages of website changes. This will help speed up new site progress, rather than the more common retrospective involvement of SEO specialists to solve problems associated with new website launches.
Have you seen 'SEO the Movie'?
Move over 'Wolf of Wall Street', 'SEO the Movie' is here!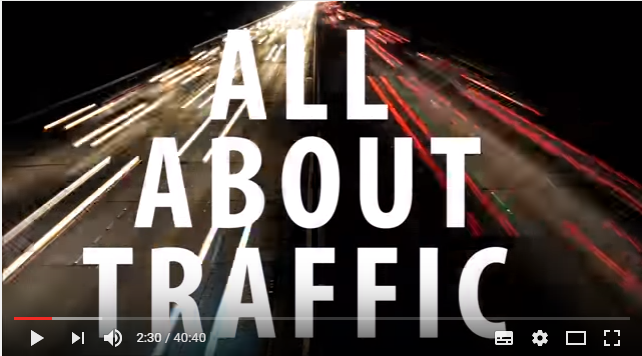 I should state that at this point I have only watched the opening couple of minutes. But the fact that the SEO industry is at the stage to merit a documentary style 'movie' is a fantastic accolade to the growth of the industry and the impact that SEO can have on any business.
What does this mean for marketers?
'SEO the Movie' will not change your business but SEO will. The search marketing business and organic search specifically has evolved from a poorly understood commercial opportunity to a necessity for almost every business. If you are not sure how SEO can help your business take a look here.
Google My Business posts and updates
There was a Twitter update a few days ago which highlighted a Google My Business (GMB) change enabling businesses to post updates using their GMB accounts. Here's a screenshot of the new functionality from the same Twitter post: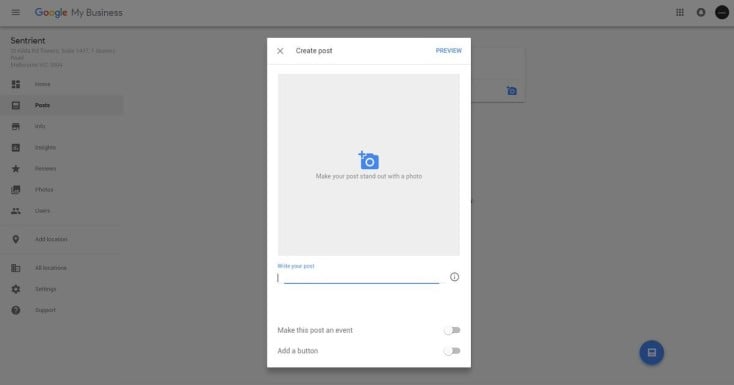 What does this mean for marketers?
It means that any business that has a Google My Business account (pretty much every business) can let people know about location specific promotions, discounts, events and much more! You can post images, staff updates and new products and services – all within the pre-results that drive so many impressions and so much traffic and audience information.
Bing Ads offers competitor metrics
Advertisers can now see how their campaigns measure up against their competition with the new Bing impression share metrics. The new columns are now available at campaign, ad group and keyword level in the main UI and Reports tab.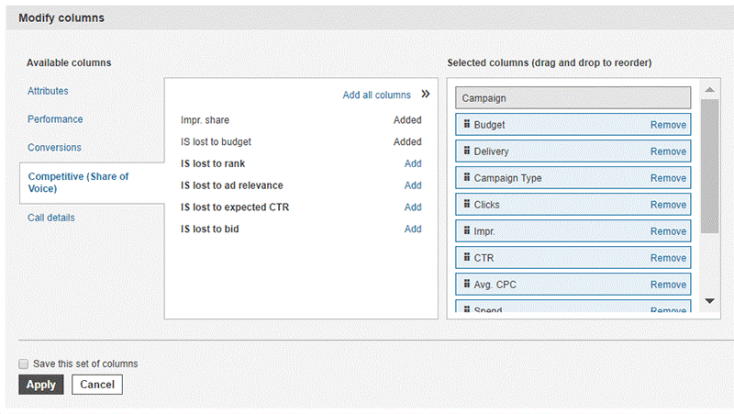 What does this mean for marketers?
This means that marketers can dig deeper into their campaigns through this new research avenue to understand how their campaigns can be improved. Marketers should use Bing Ads' new competitor metrics to gain valuable insight into their industry. Read more here.
Google to stop scanning Gmail Messages
Google has surprised many by announcing that they will stop scanning the inboxes of their free Gmail users in order to target them with personalised AdWords Ads. Google will make this change later on in the year.
What does this mean for marketers?
This will have a big impact for marketers as they will be losing a source of personalised adverts. Google will no doubt reveal more information in the coming months so we should eventually have a better idea of how this will truly affect marketers in the long term. Read more here at the SEM Post.
Google updates its Test My Site mobile tool
Google's site speed tool now compares your site to your competitors' sites and tell you how many visitors you're losing due to your site's load time.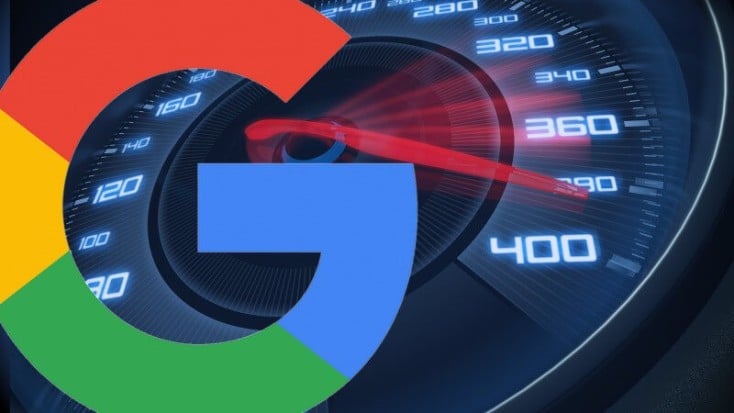 What does this mean for marketers?
What is interesting about this tool for marketers is that it will give you action points on how you can make your mobile site faster, specifically by giving detailed techniques that can be applied at code and server level. This will help marketers put a strong case together for having a well-optimised mobile site and provide hard data on specific improvements. Read more here at Search Engine Land.
Catch up on previous search marketing news round-ups
Search marketing news and what it means for marketers – June 17
Search marketing news and what it means for marketers – May 17
Save
Save
Save