5 SEO myths that can seriously hurt your search rankings
Of all the digital marketing methods, SEO is by far the most misunderstood. Constant changes to how people use the web and the role of search engines mean there's always something new to think about. Not to mention an endless stream of rumours and SEO myths that come along with each new development.
So today we want to explore five of the most common myths about SEO in 2016, because making the wrong assumptions about the state of search marketing is the fastest way to hurt your rankings.
SEO Myth #1: Organic reach is getting smaller and less important
While it's arguably true organic reach on Google is getting smaller, it's a symptom of something else entirely. For every ad, Knowledge Graph card or answer box on Google SERPs, there's a new opportunity to connect with users. Most notably, we have the Google Maps feed which provides space for both organic and paid local listings.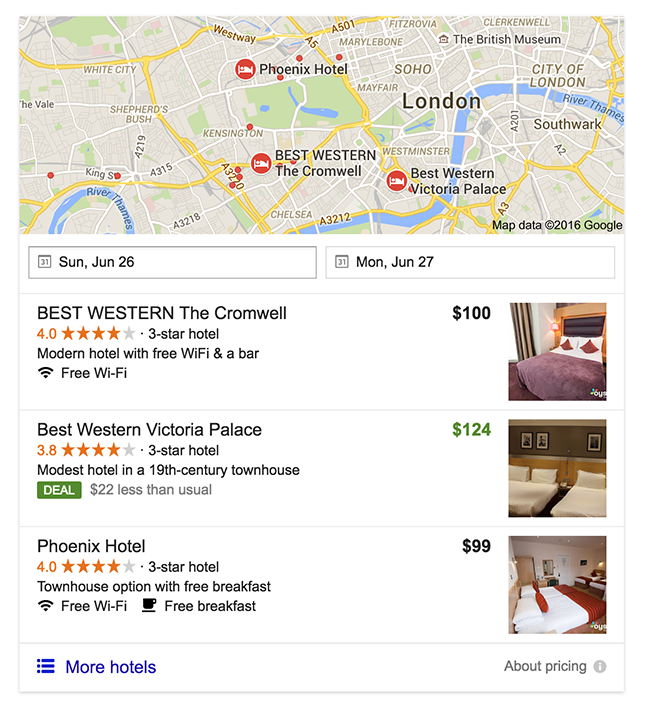 There are also countless searches that still come back with zero ads, no local results or any other Google products. The key here is user intent and Google provides various types of results pages, depending on what people are looking for. Sometimes organic listings are the priority (informational searches), while other times ads (commercial searches) or local listings get the advantage.
If organic reach on Google is getting smaller, it's because new ways of reaching a wider audience are being integrated. Modern SEO uses all of these to connect with searchers in a more relevant way. That's the first of our SEO myths debunked!
SEO Myth #2: Content marketing is the new SEO
In 2011, Google waged war on web spam, starting with the first Panda algorithm update. Since then it has tightened its policies on content quality, keywords, link building and the fundamentals of search.
This led some to argue content marketing had replaced SEO and that 'quality content' is all you need to rank. While it's true content is the vital ingredient, it's only worth creating if people get to see it. So technical aspects of how you handle 301 redirects, maintain your link profile or use deep linking to ensure the right pages of your site rank are as important as ever.
Content marketing hasn't replaced SEO; it's become a critical part of it. Meanwhile, search marketing has grown into something much bigger than content alone.
SEO Myth #3: SEO plays a smaller role in marketing today
The rise of social media and content marketing had many predicting the end for SEO. Instead, search optimisation has grown bigger than ever as it overlaps with web design, development, user experience and everything else an online business needs.
Factors like loading times, mobile optimisation and security certificates are all direct ranking factors now. They also have an impact on other ranking factors, too, because poor experiences lead to higher bounce rates, fewer page visits and ultimately less valuable traffic.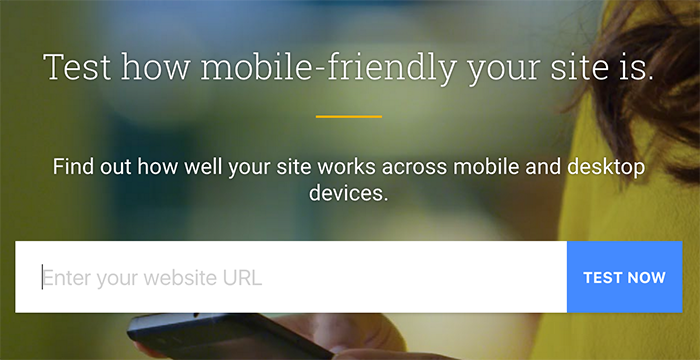 The priority in SEO today isn't only to deliver the information people need most, but also provide the best user experience possible. The aim is to improve the quality of traffic, keep visitors on your site for longer and give them every reason to keep coming back.
SEO Myth #4: Social media trumps SEO
Social media is a powerful tool for promoting your content and driving traffic to your website. However, there's a key difference between the kind of traffic that comes from social networks and search engines.
Social users are casually browsing content until yours grabs their attention, while searchers are actively looking for it. That's a huge distinction and the latter comes with the kind of high purchase intent you can't afford to ignore. We're at a point now where we have to catch consumers at various points of the buying process to make sure they don't end up shopping elsewhere. Some of these interactions take place via search, others on social media, in-app or even offline channels.
SEO Myth #5: Desktop isn't important anymore
Last year Google announced what we already knew by telling us more searches take place on mobile than desktop. In true fashion, many marketers took this as a cue to forget all about desktop and plough everything they've got into mobile. This is a big mistake, though and another of our SEO myths.
Mobile is certainly the now and future but the desktop isn't done yet. Conversion rates on mobile haven't grown at the same kind of pace as those attributed to desktop. Studies from the final quarter of 2015 put smartphone conversion rates in the UK at 3.05% behind desktop at 5.39%.
There are multiple factors at play here: including fears over mobile security, mobile checkout performance and the user intent of each device. The fact is people still complete the buying process on desktop more often than mobile – at least for now. What's interesting is that both mobile and desktop conversion rates are increasing every year, although mobile is closing the gap.
Need help with your SEO?
Then give our specialists a call today on 023 9283 0281. We have experts in all areas including mobile, eCommerce, local SEO, penalty removal, technical and more.