9 reasons your website doesn't work on mobile
Here are some of the main reasons why your website might not be working on mobile, and some quick tips on how to get around these problems:
1. Your site isn't mobile responsive
Let's state the obvious to begin with. The number one reason why your website might be failing to work on a mobile device is that it is simply not mobile responsive. This means the website doesn't proportionally resize to different size screens.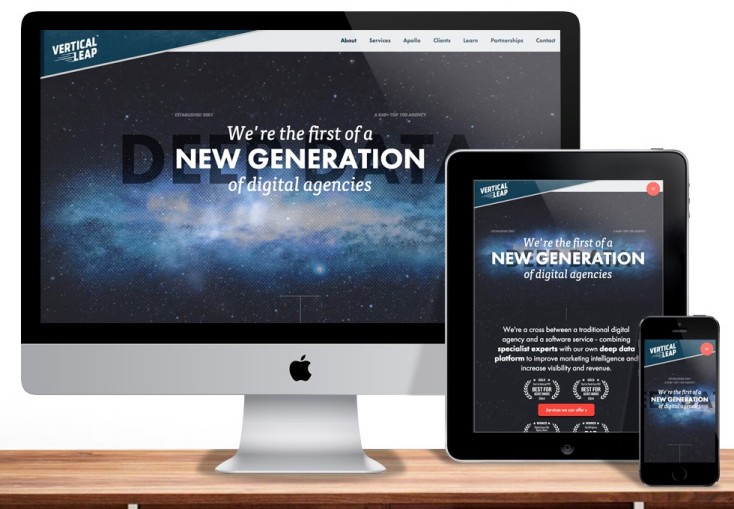 Google's recent mobilegeddon update means that searches served on a mobile device will favour a mobile responsive site. If your competitors have a mobile responsive site and you don't, you could potentially be losing out on valuable business.
Quick tip
Gather some quotes for a fully-responsive site; the likelihood is that it won't be as expensive as you think. See it as an essential investment in securing future business as opposed to a nice-to-have.
2. You don't have a mobile version of your site
Assuming you don't have a mobile-responsive site, the next most obvious reason is that you don't have a mobile version of your site, which is effectively the next best thing. This acts as a parallel version of your current desktop site but serves mobile displays. Code behind the scenes detects what device is being used (mobile or desktop) and then displays the version of the site that matches that device, usually the URL for this type of site will be m.example.co.uk or mobile.example.co.uk
Quick tip
If you opt for a separate mobile version of your website, make the most of it with tailored mobile content that's likely to engage and deliver greater results. Even with a separate mobile website, you should look to incorporate some responsive aspects as this will positively impact usability and ultimately sales.
3. Slow mobile pages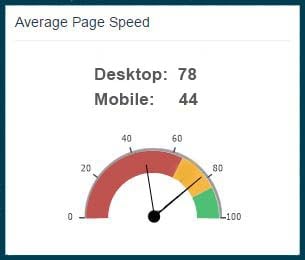 We want information delivered effectively and efficiently. It's good that your website displays nicely on my mobile device with all the social media links clickable even with the fattest thumbs, but if it takes 20 seconds to load each page then users could head straight back to the search results and click on your nearest competitor.
Quick tip
Avoid slow mobile pages by getting a good development company to build your website from the ground up, minimalising the code used. Make sure you don't have a large number of java script files and plugins which slow down the loading speed of the website. It's also worth looking at image file sizes which can be reduced to increase a website's loading speed.
4. Unfriendly navigation
The menu is one of the most important, if not the most important thing on a website. Small websites have quite a simple job, with the desktop menu being easily duplicated on the mobile version of the website. Large sites however can have difficulties. Some menus display many pages going up to third tier navigation levels. If this is transferred across to the mobile site there is the potential that the user will spend a long time scrolling through the vertical menu trying to find the right page. If you amend the mobile menu to only include top level pages you may be able to keep users on your pages, but they might be missing out on valuable information from the lower level pages.
Quick tip
Create a menu that works on a desktop and then try other ways of integrating the lower level pages on the main page to let users navigate to find out more if they choose to do so.
5. Content not immediately obvious
Scaling is always an issue with a responsive website and getting it to scale correctly whilst showing the correct information can be the difference between engaging the user and the user leaving your website. Having a logo, menu, slider and breadcrumbs before the content can look great on a desktop. When this is scaled down, the user may need to scroll a lot before they actually get to the page content. This has other issues as well if your pages all have the same header, with the user thinking that the page didn't even change.
Quick tip
Test, test and test again. Mobile sites should be simple for the user to use and do not require all the flashy gimmicks of the desktop site to succeed.
6. Avoid pop-ups / interstitials
Many websites use overlays or interstitials to promote the brands app, get a user to sign up to their newsletters or give special offers. When these are displayed on a mobile device they tend to have a negative effect on the user experience, causing frustration.

Quick tip
Use a banner instead to promote your content on a mobile device, as shown in the image above.
7. Call to Actions
Saying your website doesn't work on mobile doesn't necessarily mean that the website isn't scaling or displaying properly. The site could be perfectly viewable, but you may not have considered your call to actions.
In-depth articles seem to be favoured by Google and the SEO industry. When this content is scaled down to fit on a mobile screen, a user has a lot more scrolling to do to reach the end of the article. A single call to action at the end of the article or page may not be the best method to increase your website's conversions.
Quick tip
Tell people about the CTA at the beginning of the article and then remind people throughout the article as they scroll.
8. Sausage Fingers
You may have covered all bases by making your website mobile responsive, making sure the site loads fast, displays good content, and has all the right call to actions, but you may have missed a trick by not taking into account that some users may have fat thumbs!
Quick tip
Try increasing the size of the clickable web elements and give them enough white space in between for the user to click the correct button.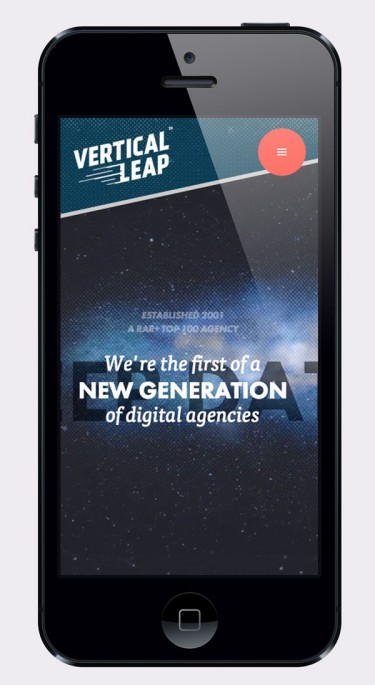 9. Failing at the form
Frustrating web forms can be the bane of users searching on a desktop. When this experience is switched to a mobile device it can be the difference between missing out on a lead to a competitor, or making the sale yourself.
Quick tip
Make the form easy to fill out for the user; this should involve no zooming, no side-to-side scrolling and clickable elements should be easy to click.
Useful tools
There are a few things you can do/tools you can use to test the mobile-friendliness of your website:
Finally your own mobile phone is always a good indicator. Perform a site search (type site:www.yourdomain.com) into your mobile browser. Next to your listing you should see a tag which states 'mobile-friendly'.
Still struggling?
If you'd like one of our SEO or design experts to take a look at your site, call us today on 0845 123 2753. In the meantime, you might find these other mobile-related articles helpful: