Facebook is testing search ads
Facebook is officially testing search ads in an experiment which could open up new opportunities for the social media giant and advertisers alike. The experiment is on a relatively small scale – currently, search ads are only available to advertisers in the US and Canada within the automotive, retail and eCommerce industries – so unfortunately no chance for us to have a play here in the UK yet.
However, Facebook says the experiment could be expanded to more countries soon, based on the results of this initial test. So here's everything we know about Facebook search ads and what they'll mean for your PPC advertising strategy if they get the official roll-out.
Facebook search ads are back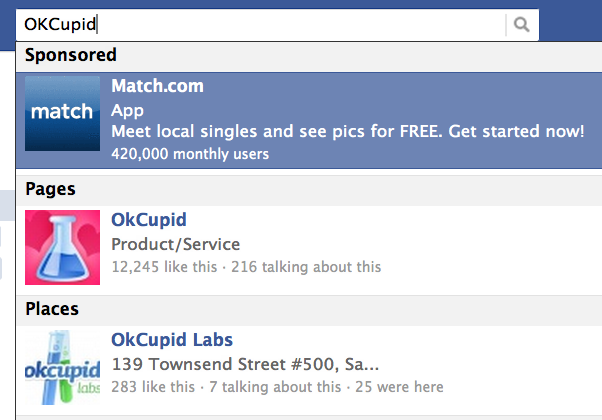 If you've been in the advertising game for a while, you'll know this isn't the first time Facebook has dabbled with search ads. In fact, the ad format was officially rolled out in 2012, but promptly shut down in 2013. However, the latest incarnation of search ads is very different from the one we saw in 2012 and, while Facebook isn't sharing any screenshots of the new ad format, here's what we know so far:
Search ads are repurposed from News Feed ads with a headline, image, copy text and a link
Search ads appear on search results pages and Marketplace
Search ads appear either as static image ads or in a carousel format
Search ads are clearly marked as "Sponsored"
"Search Results" shows up as a placement option when creating a campaign in Facebook Ads Manager
There's no option to run search ads without also running News Feed ads
There's no option to target specific keywords or phrases
Of course, this is only the first round of testing and any of the above could change before a finalised ad format rolls out (assuming it does). This is something we'll keep tabs on, publishing updates as any new developments come in.
What does this mean for your PPC strategy?
As soon as there's any mention of Facebook search ads, the assumption that camp Zuckerberg is taking the fight to Google Ads quickly follows. And, while Facebook technically is a direct advertising rival to Google, this assumption completely misunderstands the very different roles the two platforms' search functions play.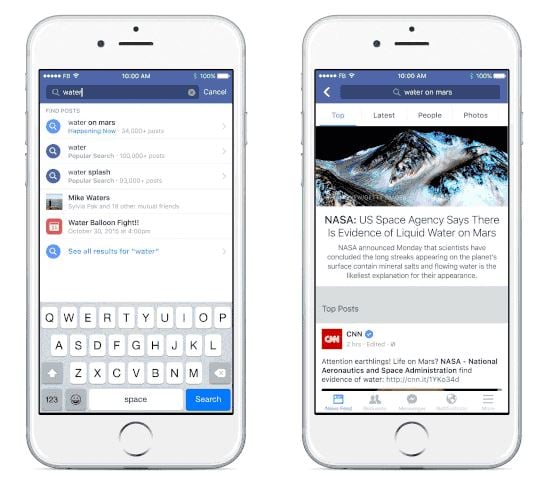 Yes, Facebook switched to keyword search in 2014 – but this had more to do with guys using the old Graph Search model to find nearby single women than it did with taking on Google Search.
Today, Facebook's search function acts as a tool to help users find posts by their friends, search for news stories, discover brands and join new groups.
This is a world away from the true search engine experience Google Search provides, where people specifically search for product reviews, seasonal promotions, brand information and a wealth of buying advice.
Whatever version of search ads Facebook comes up with, they're not going to compete directly with Google Ads because their search functions serve entirely different purposes. In terms of your PPC strategy, you don't want to move ad budget from Google Search ads to Facebook search ads and expect the same kind of results.
Instead, Facebook is looking to create more space on its platform for ads after scaling back impressions on the News Feed. Search ads will create this space and it will be interesting to see how the ad format performs on Marketplace where there's a strong purchase intent to begin with. What we don't yet know is how Facebook is going to keep these ads relevant to user searches and what targeting options will be available to advertisers upon roll-out. We'll wait and see.
For an in depth guide on Facebook advertising, visit How to advertise on Facebook