Inside Vertical Leap: The serious data behind the social showmanship
Hi, I'm Heather, and I'm one of the social media specialists here at Vertical Leap. Social media is part of most people's everyday lives. It is the first thing many people check when they wake up, and the last thing they look at before they go to sleep.
So what is it that makes our social team's day any different from the rest of the population checking in on people's lunches on Instagram, cat videos on Facebook and life updates on Twitter? The answer: it's all in the data!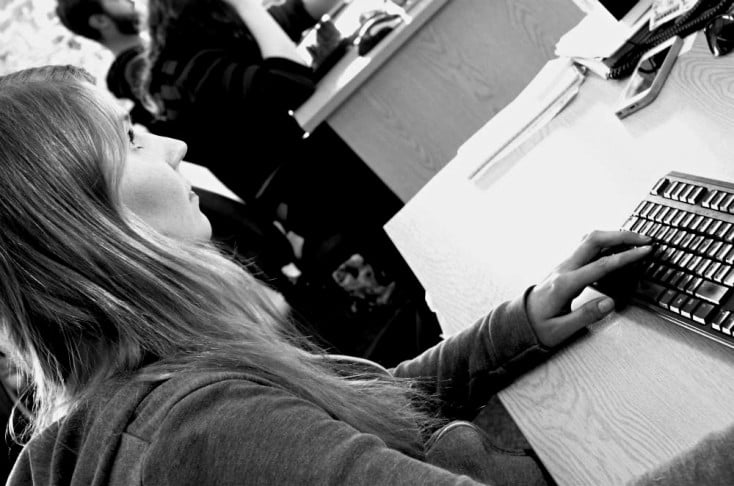 Over on 'Social Island', rather predictably, we're a sociable bunch. We're creative folk who work best when bouncing ideas around until they evolve from a bit 'out there', to something we can use for our clients. It's rare for us get an hour into our day before one of us is asking the others for an idea, a hashtag, a fresh pair of eyes, or an opinion on something we're working on. The collective knowledge of our team allows us to always have a fresh perspective and never fall into the trap of getting so close to what we're working on that we can't see it from our audience's point of view.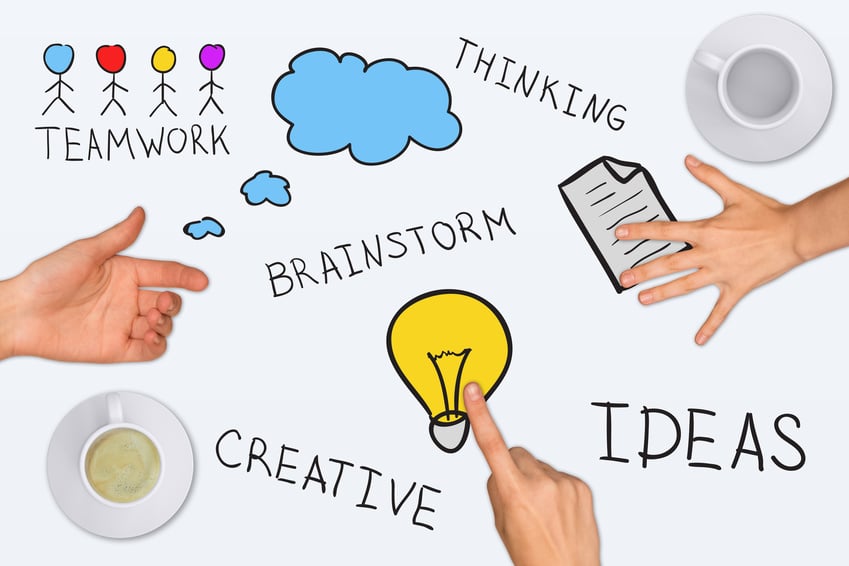 So, what's behind all the brain-storming and chatter that happens over on Social Island? How does our work evolve to the point of idea pooling and the subsequent hubbub that makes our poor friends in content wish they'd brought their ear defenders in? This is where the science comes in.
Data-led social media
As social is a medium that is all about making people feel things, want to engage and be part of a community, you could be forgiven for thinking that there's not a great deal of science to it. When it comes to social media from a brand management point of view however, it's all in the numbers. If you can't explain the whys, wherefores and then report back the results, then you may as well be putting a finger in the air and hoping for the best.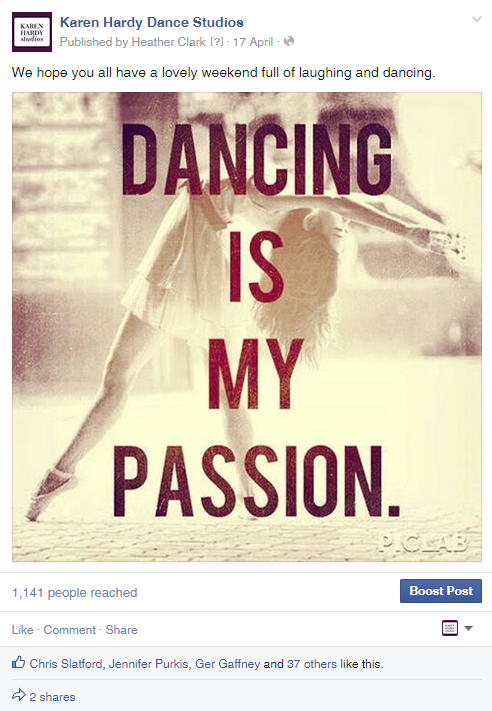 A huge part of the work we do on the social team is therefore data analysing, carrying out activities, and then finding out first-hand what works and what doesn't for your company's goals. Every day, we check the previous day's activity to gauge what engagement and successes there are to build upon. For this we use our own system Apollo Insights, Google Analytics and Sprout Social, as well as Twitter, Facebook, LinkedIn and Google Plus' own analytics, to get the full picture. We then periodically look back over longer stages to see what areas can be worked on more, and where we've achieved good results. This number crunching provides the foundations of the ideas for activity on social platforms and the types of campaigns we might like to run.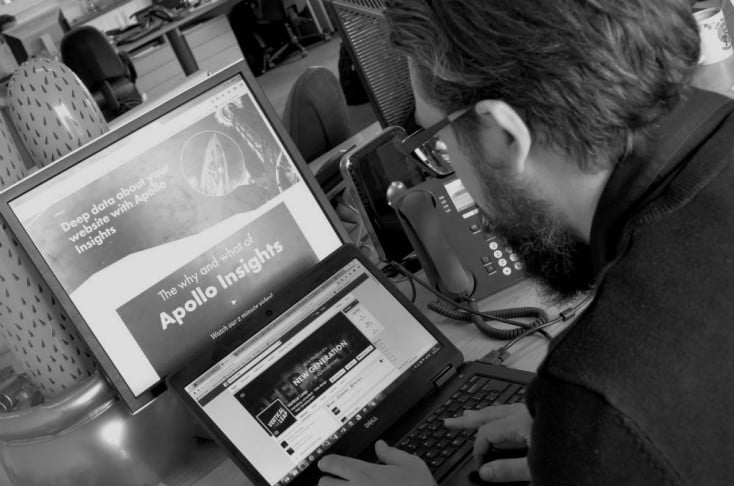 As an example, one day we might notice that one platform is way outperforming another, in which case we need to decide whether to invest some extra time in the one that's trailing to build it up, or on the one that is successful to amplify it further. The answer is usually to do both, until we have a few months worth of data on whether the extra efforts have paid off in terms of traffic and engagement. This is a similar principle to split testing in PPC; the result is doing more of what works, and less of what doesn't.

Identify, engage, build
A huge part of brand managed social media is tied to the overall marketing efforts of the companies we work with. We ensure our activities align with the wider business objectives of our clients, as well as pro-actively look for opportunities of areas to boost with social efforts. This means spending time looking at the data in Apollo Insights for keywords and areas of the site that are core to the business, and coming up with ideas for posts or campaigns that will best drive traffic to related pages.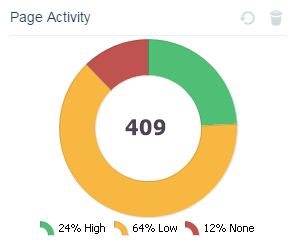 Working out what makes the audiences of our client's brands tick is what we in the social team do best. We need to know what's going to make them click on the latest article, or what will encourage them to share or like a post. This is the key to marketing success on social media. Therefore, speaking directly to people or influencers in order to engage them is the backbone of any social campaign. Much of our day is spent talking to and engaging with people – be they influencers in a niche B2B field who may ultimately share our content on with their ready-made audience, or just a customer of a B2C brand who's tweeting about their experience with the brand. It's all marketing. These types of conversation are what keep our days varied and exciting, and that's why we come in ready for whatever will hit the wall, timelines or inboxes that day.
No man is an island, even on Social Island, so we spend a good deal of time working with other teams to ensure we're all on the same page with our clients' marketing campaigns. If SEO is working on a particular sprint, we lend our social magic to help boost any pages related to this. If content is working on an article, we can crowd-source some quotes or share a questionnaire. These are just a few of the ways we work with other teams to make campaigns as great as they possibly can be.
Community management
A big part of our job as the social media team is community management. This not only involves dealing with queries and messages as they arrive, but also leading conversations, encouraging positive sentiment and persuading more people to interact with the brand in a positive way. If you were to set up social profiles for a company and then leave them dormant, then you would likely receive some interaction from customers who have questions or things to say about your business. Our role is to manage these comments and provide material with which your following can grow beyond the customers you've already acquired.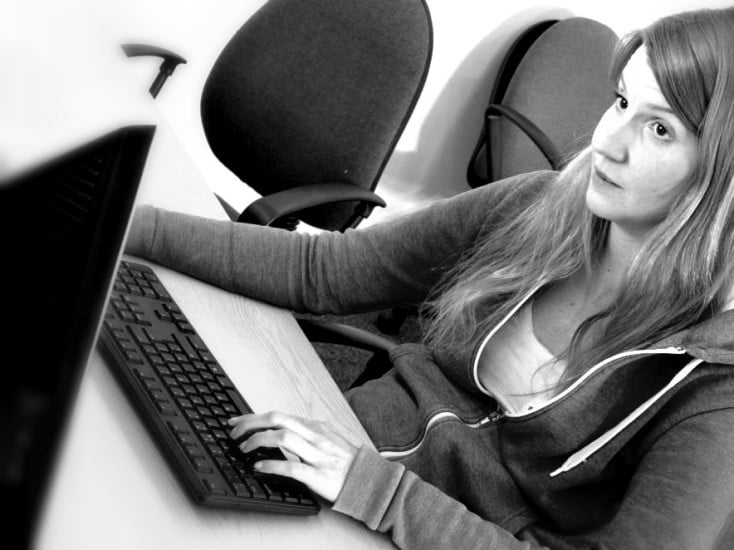 Sentiment is an issue that all brands face, whether they realise it or not. If it's good, the task is to keep it that way, and if it's bad, the aim is to improve it. As a team we're directly responsible for the company's external voice on social media – quite a big responsibility! This means adhering to, and often creating, a tone document for that brand and their company ethos, whilst ensuring that people receive the service and the content that they've come to expect.
One of our clients came to us with a bad sentiment issue, and our key objective was to address this. We worked on the basis of amplifying the good and setting up a content strategy to start positive conversations. To do this, we searched for brand mentions of the company where it was not specifically tagged and responded to the ones that were positive. We also shared informative and interesting content in order to entice people to interact in different ways with the brand. As a result of doing this continuously, they overcame this sentiment problem and the good far outweighs the bad, putting them in a better position than their biggest competitors.
Your bottom line
The question we have to ask ourselves on the social team at least ten times a day is, WHY?
Why are we posting this article?
Why are we running this competition?
Why are we speaking to that particular influencer?
By doing this, we hold ourselves accountable to the wider business and marketing needs of our clients. Every single thing we do needs to be tracked back, so that the data and activities correlate perfectly with the business objectives. This might be as simple as asking ourselves: 'will this action help bring more traffic to the website?' 'Is this influencer the right one to get more of the audience we want?' 'Am I targeting the groups that are most likely to convert?' There are so many potential questions, but asking them is what makes a strategy work.
The clients we manage have varied objectives, whether it be speak to more people in the west of England, or send more traffic to a website. As such, each has a strategy tailored to their own unique goals and this is what we report back on. We run social media for a large car dealership who has a specific radius of business, so we seek out general influencers in the industry as well as those in the target area in order to give a multi-pronged approach. We also include social advertising in this particular campaign so that we can be selective over who sees the content posted.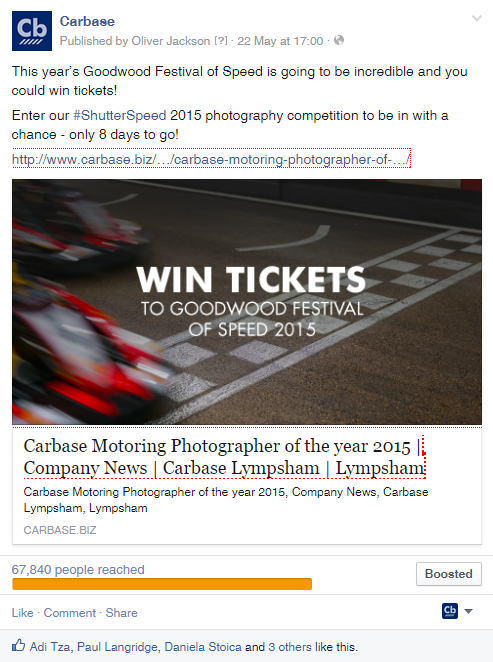 Let me introduce you to our other specialist teams
That's all from team social, but if you'd like to know what goes on in the other teams, check out the rest of the Inside Vertical Leap series.
Inside Vertical Leap: Launching successful design from a data platform
Inside Vertical Leap: Data led, content fed
Inside Vertical Leap: SEO works when you have ALL the data