Performance UX
Search marketing (SEO and PPC) can get people to your website. There's more you can do to optimise the performance of your website, improving the user experience (UX) to maximise enquiries or sales.
Vertical Leap's Performance UX service incorporates website usage data, heuristics analysis, Apollo Insights algorithmic technology and behavioural analysis to systematically improve the user experience on your website or other digital product.
This is a retainer-based service that starts with a detailed analysis of your website performance. We then put together a Performance UX plan, with a roadmap designed to continually enhance the quality and value of your traffic. We then work in cycles, split-testing, improving, reviewing different parts of your site.
Let us help you with your website's UX »
Our approach to Performance UX
Performance UX is a perfect complimentary addition to our industry-leading SEO and PPC services. Make your website work harder for you and deliver real return on investment (ROI). Initially, we work with you to identify your digital product's impulses, impediments and incentives.
Impulse: what brings users to your site.
There are generally motivated by one of three needs – transaction, information, education. Why they arrive at your site will be determined by your value proposition, your relevance and the clarity of your message.
Impediment: what makes users leave the site.
Difficulties, confusions, distractions, lack of information, doubt – all can disrupt the user's path towards a conversion.
Incentive: what makes users act.
Enticements, simplicity, clarity, compelling offers are some of the elements that can encourage people to engage and complete a conversion action.
Step one – analysis
We carry out a detailed audit that includes behavioural analysis to produce a report. This would typically be the first month, but could take longer, depending on the size of the website and the depth of analysis required.
Step two – planning
We use this report to plan a Performance UX roadmap, with benchmarks, KPIs and schedules of work.
Step three – ongoing Performance UX roadmap
We employ an agile approach, working in monthly sprints, to:
Add new impulses and increase the efficiency of existing ones
Remove impediments to streamline user journeys
Maximise the visibility and effectiveness of your incentives
All of this equates to a website that, month on month, will work harder for your business.

Drop us a line to get started with Performance UX »
Your ongoing Performance UX service may include some or all of the following deliverables:
Visual template reviews
Statistical analysis
User journey maps
Personas
Competitor analysis
Stakeholder interviews
KPI evaluation and review
Brainstorming
Mood boards
Wireframing
Storyboarding
User flows
Content audits
IA evaluation and review
Heuristic analysis
Sitemap
Usability testing
Focus group analysis
Heatmapping
Eye tracking
Accessibility analysis
Pattern libraries
Prototyping
With this wealth of information, we can help influence design decisions and be there to support you through the implementation process.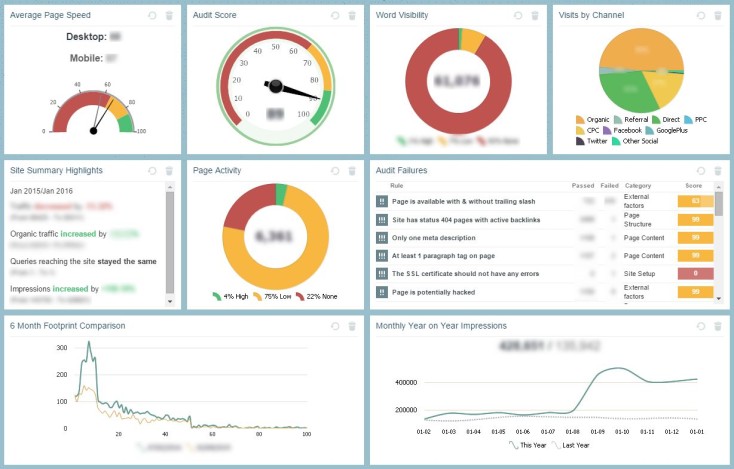 Collaboration and transparency
Vertical Leap works in a transparent and collaborative way. You can keep track of the Performance UX activity in our Workstream system, via Apollo Insights, as well as gain access to all the data we use.
Each quarter, we plan priority tasks and then split up this work into monthly sprints so that you know, and we know, what we are working on and what we are hoping to achieve.
Apollo Insights sets us apart from our competition and ensures that we make the best tactical decisions for your website. By relying on data and not 'gut feelings', it allows you peace of mind that these aren't decisions made in haste but calculated and considered based on your individual business needs.
See how Apollo can help your site's UX »
Save