Four travel marketing problems AI is already solving
A look at some clever uses of AI in travel and how it is already helping travel marketers overcome some of the biggest problems they're currently facing in the industry.
Earlier this year, Sojern's State of the Industry: The 2019 Report on Travel Advertising, billed as the largest-ever survey of global travel marketers, revealed what industry insiders consider to be the greatest challenges for modern travel brands.
Delivering personalised offers in real-time topped the list of challenges (46%) with ROI and profitability (45%), targeting travellers at specific points along the path to purchase (45%), keeping with the industry's fast-paced changes (45%) and using customer data effectively (44%) all closely followed.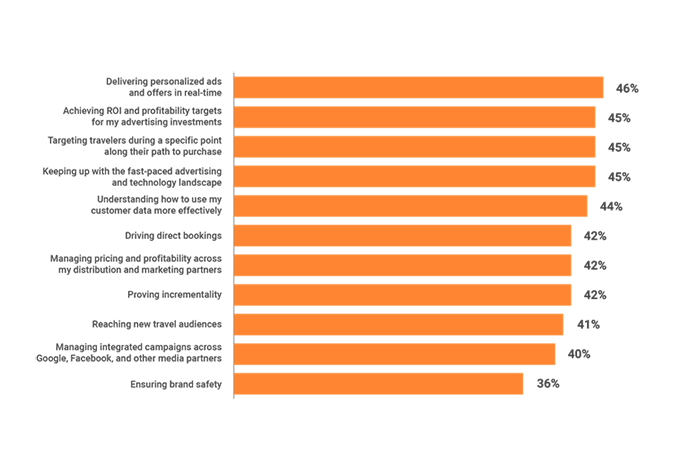 Artificial intelligence is already solving a lot of these and in this article, we take a look of some of these solutions.
#1: Predicting travel trends
The generational shift from Babyboomers to Millennials has been particularly challenging, compounded by rapid advances in technology. With the whole world connected and travel trends changing faster than ever, it's increasingly difficult for brands to keep up with travellers' constantly-changing demands.
At the same time, we have a constant shift in booking habits with new platforms emerging all the time and giants like Google and Airbnb cornering more of the market for themselves.
As Paul O'Neill, vice president of creative at Guinness World Records told TravelPulse earlier this month, "Amazon is already selling theater[sic] tickets. That's the first move in that direction. If they aren't selling hotel rooms in the future, I'd be surprised."
With travel trends developing so quickly, brands can't afford to wait until things change to react. They need to spot new trends as they emerge or even predict them before they catch on and adapt their marketing efforts accordingly.
JetClass is doing just that. It is an innovative startup offering private jet flights at prices that rival business class tickets on commercial airlines. The company uses artificial intelligence to predict travel trends and schedule its flights in accordance with the latest prices and demand from its target audiences – all in real-time.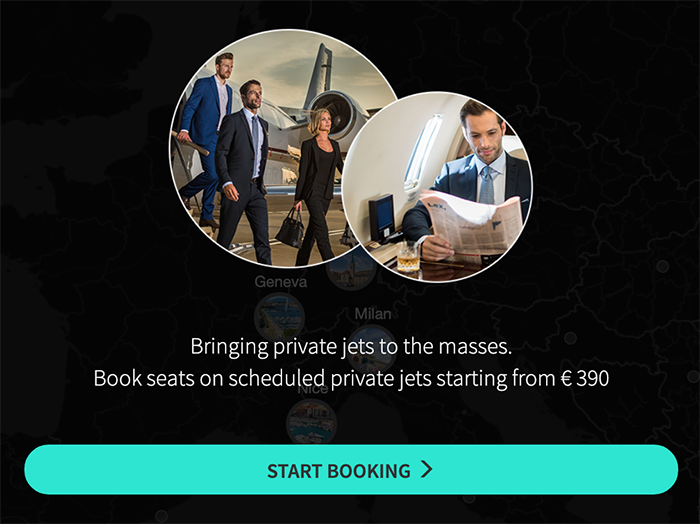 #2: Reacting to indirect travel influences
Chinese tourists are by far the biggest spenders overseas, becoming a major driving force behind the industry. In 2018, Chinese nationals made almost 150 million trip overseas – an increase of more than 1,300% since 2001. However, the trade war with the US has dented Chinese tourist numbers, leaving entire beaches empty in Southeast Asia and hurting Australia's tourism income to the potential sum of $500 million.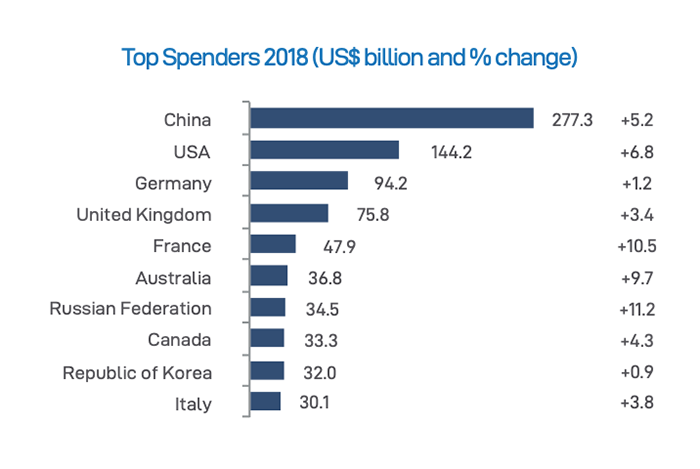 Meanwhile, the number of South Koreans travelling to neighbouring Japan was down by 50% in August as a diplomatic row between the two countries escalates. And research from ADARA finds that Brexit uncertainty is having a serious impact on travel to and from the UK.
ADARA is a predictive travel intelligence platform that uses AI to monitor and predict travel trends, including indirect influences that can have a major impact on travel numbers: trade disputes, political uncertainty, conflicts, natural disasters, economic downturns or major sporting events like the Rugby World Cup currently taking place in Japan.
If travel brands can understand how and when such events are going to impact crucial numbers, they can rethink and reassign budgets, adapt messages and potentially target new audiences.
#3: Detecting and solving travel problems
According to Global Web Index's Vacationers: global trends report, the biggest frustrations for UK travellers are airfare add-on fees (38%), waiting around at the airport (37%), the price of flights (34%), over-tourism/too many crowds (24%) and the stress of customs and immigration (22%).
Luckily, for these travellers, AI is already being used by airports and airlines to improve the experience of travelling. Today's smarter breed of check-in counters and security scanners are making it safer and faster for travellers to catch their flights, reducing the amount of time people need to spend at airports.
Meanwhile, data from SITA reveals 52% of airlines plan to implement AI in the next five years to resolve customer issues faster, personalise trip suggestions and offers, and integrate with IoT and smart home devices.
Airports and airlines aren't the only travel businesses that need to use AI to solve practical travel problems. Every travel brand should be collecting customer feedback and tapping into third-party data to pinpoint their target audiences' biggest problems on the move. These insights will allow you to actively solve these problems in your own services (if possible), create lead generation content that addresses them and even personalise your marketing messages for individuals, based on their unique travel concerns.
#4: Winning customers & loyalty with hyper-personalisation
Earlier this year, BIMA named customer loyalty as the biggest challenge for modern travel brands. As the digital community explains: "gaining loyalty means offering different things to different personas. For example, a business traveller will look at price but they will also value aspects such as location, connectivity and ease. To win this booking, a hotel must offer something that addresses these issues."
We've looked at how to use AI in travel to build customer loyalty on this blog before and one of the most important strategies for the industry right now is hyper-personalisation.
Hyper-personalisation uses artificial intelligence to gain insights from your own customer data and third-party data sources, allowing algorithms to make accurate predictions about what your existing leads and customers need from you in the future. So, instead of simply targeting all under-40s with generic Millenial marketing campaigns, you can determine which users really care about Instagrammable locations, sustainable travel or simply lounging on the beach for a couple of weeks.
Artificial intelligence allows you to break past generic assumptions (eg: all parents want child-friendly holidays, backpackers don't spend big, honeymooners want romance, etc.) and pinpoint the unique interests of individuals. This way, you can target those couples looking for a more active honeymoon, the "glampackers" spending big on their nomad journeys and the parents leaving their kids with the folks for a holiday with no children in sight (or earshot).
Winning these customers requires highly-relevant messages and to turn these travellers into regular customers, you need to be equally relevant when those same parents are looking for a family holiday and that couple are in the mood for something more romantic.
Crucially, research shows travellers specifically want personalised experiences and they're willing to hand over data for the privilege. Research from SalesForce reveals 57% of consumers are willing to share personal data in exchange for personalised offers or discounts. While a 2018 report by McKinsey found that 69% of customers are more loyal to a travel company that personalises their online and offline customer experiences.
In summary
Technology has been a major disruptor for the travel industry in recent decades but the only viable solution for modern travel brands is to use this same technology to overcome new challenges. Artificial intelligence is empowering brands of all sizes to leverage big data like major players, creating a more level playing field. In fact, smaller brands who are able to react and adapt to the latest trends could have the advantage and artificial intelligence can deliver the insights you need to adapt your brand as trends develop – or even predict them and adapt before they even happen.