The Vertical Leap team has smashed its charity target with just over a week to go until the big event; a 20 mile trek across wild Dartmoor.
Myself and ten staff members have been in training for the past few months to ready ourselves for the rugged terrain in Dartmoor, raising funds for mental health charity Mind. Having just completed the final big training walk last weekend – are we ready for the big event on October 10?
"Almost" says website developer Alex De Sousa. "The practice walks have definitely been a challenge so I think I've got some more training to try and squeeze in."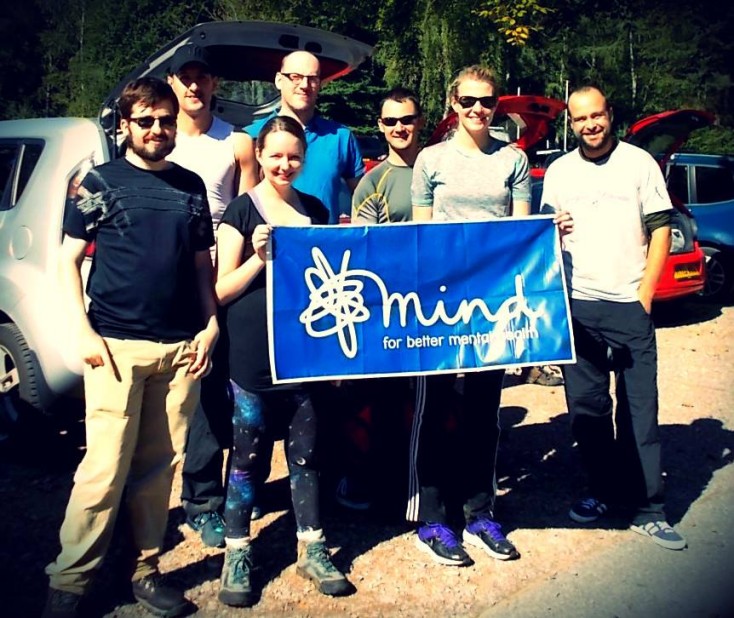 The walk has been organised entirely by campaign delivery manager Dave Colgate – who apart from being excellent at SEO, is also a dab hand with maps and a compass. In his spare time he is a Duke of Edinburgh instructor, Gold National Navigation Award Scheme holder and Basic Expedition Leader Award holder, so we know we'll be in good hands.
"This year we wanted to do something else for charity," says Dave. "Having seen some events taking place it was decided we should try doing a trek in one of the most unpredictable areas of the UK – Dartmoor."
The walk originally began as 15 miles, but somewhere along the line the game was upped to 20. Less miles than a marathon, maybe, but no mean feat, as Dave explains: "Twenty miles might not sound like much to some, but those who have walked any distance on Dartmoor will know how challenging the terrain and how unpredictable the weather can be. Over 70 per cent of the route we're trekking is also uphill."
A support team made up from friends and family will be on hand with vehicles at accessible points along the route, and we will each be armed with survival gear, first aid kits and plenty of water. In addition, with Dave leading the charge, I feel we'll be ready for whatever Dartmoor can throw at us.
"I'm excited for the big walk," says Heather Clark, "but I'm also a little nervous! However it's great to be raising money for an excellent cause."
Raising money through a Just Giving Page, we've made it to our £1,000 target, helped along a little by an office Bake Off event at the beginning of September and a great article in the Portsmouth News. We'd love to raise even more though to give vital funds to such a great cause.
To donate, pop over to the donation page and pledge a few pennies.