63 pros and cons of social media marketing platforms
One of the toughest choices you have to make in social media marketing is which networks to go with. Get this decision wrong and you're stuck preaching to the wrong crowd or producing the wrong kind of content to engage them.
Each network has its own strengths and weaknesses, making them better for certain goals than others. So let's take a look at the pros and cons of the main social media platforms – plus the marketing goals for which they are best suited.
Facebook

One of the biggest strengths of this network is reach. The sheer number of people using Facebook on a daily basis is unrivalled in social media with 2.41 billion monthly active users and 1.59 billion daily (Q2 2019) and the diversity of people (age range, professionals, consumers, etc.) on Facebook means every business can find their audience on this network.
The other major strength of Facebook advertising is its targeting options, which have been the best in the business for many years now. By layering targeting options, you can pinpoint the most specific of target audiences and deliver highly-relevant ads, based on their interests and online actions.
Facebook pros:
Huge reach (including the broadest range of audiences)
The best targeting options in online advertising
Equally suitable for B2C and B2B marketing
Engaging ad formats
Facebook advertising and AdWords work really well together
Facebook cons:
Almost zero organic reach
The most competitive network
Not as popular with Gen Z
You need to create a lot of visual content
Suitable goals
Target highly-relevant audiences, bring qualified traffic to your website, build brand awareness, tell brand stories, provide customer service.
Should I choose Facebook?
Facebook is the only social media platform we can turn around and say every business should probably be using. The size of its user base, combined with its excellent targeting options means you can reach just about any audience from the same network.
The only real exception will be if you're only targeting Gen Z where Facebook adoption is weaker.
Related content: 3 reasons you should advertise on Facebook
Twitter

With 330 million active monthly users (Q1 2019), Twitter can't match Facebook in terms of audience size. We can forgive that, though, because Twitter connects you with a highly-engaged, content-hungry audience and this makes it one of the best networks to promote your lead gen content (blog posts, guides, free downloads, etc.).
Twitter is also one of the few networks where you can still get results organically, although Twitter advertising will help you achieve more ambitious goals. Speaking of ads, these are generally more expensive on Twitter but its "billable actions" model means you're only charged when users complete your campaign objective.
Twitter pros:
Highly-engaged audience always on the lookout for new content
Great platform for promoting lead generation content
Quick reaction from your audience
Engagement revolves around conversation
A good source of traffic
A great B2B branding tool
Organic reach means you're not entirely dependent on ads
Twitter cons:
Content lifespan is short (although you can republish)
Twitter traffic often comes with low purchase intent
Twitter advertising can be pricey
Requires a lot of content
Limited analytics
Suitable goals:
B2B branding, lead generation, content promotion, establishing your brand as an authority/news source, engaging with industry leaders/peers.
Should I choose Twitter?
Twitter has changed a lot over the years and, in 2016, it even changed its category from "Social Networking" to "News" in apps stores. Today, Twitter is one of the most powerful networks for B2B marketing and people genuinely use the platform to engage with content. If lead magnets are key to your marketing strategy, Twitter is the first place you want to be promoting them. Likewise, if you're looking to establish your brand name as an industry key player, Twitter will connect you with your peers and potential customers alike.
Linkedin

We've just hyped up Twitter as a B2B platform, but LinkedIn still rules the roost in social B2B. 2019 has been a big year for LinkedIn advertising, too, and you can read an in-depth analysis of what's changed this year in our article on why it's is so much better in 2019.
The most important thing about LinkedIn is its business-minded user base. People go there to network and discuss business and they're open to engaging with ads and promotional content.
Then you have LinkedIn's targeting options: less sophisticated than Facebook's but every bit as effective. This allows you to target people in specific industries, in specific roles, at specific companies – no matter how niche you need to get.
LinkedIn ads are among the most expensive in the industry but it's worth remembering that this platform is the only one that allows you to specifically target decision-makers at companies that can take your brand to the next level.
LinkedIn pros:
The definitive B2B platform
Business-minded user base
Excellent targeting options
Allows you to target decision-makers and high-value prospects
Written content is less demanding than more visual networks
LinkedIn cons:
High CPCs
Exporting analytics data needs to be easier
The interface isn't as intuitive as it should be
Suitable goals:
B2B brand awareness, target high-value prospects, thought leadership, industry networking, promote in-depth content.
Should I choose LinkedIn?
To connect with the decision-makers at target companies, LinkedIn is essential. No other platform allows you to target high-value prospects based on the companies they work at and their position. LinkedIn also allows you to establish your brand as an industry authority and the network gives you the space to do so with in-depth, data-driven content.
This space also allows you to differentiate your brand from the competition – as long as your content adds value for other users (a lot of businesses forget this part).
Instagram

A few years ago, Instagram was the rising star in social media but now the platform is a true giant – and it's still growing. In June 2019, Instagram reached 1 billion monthly active users and the network is growing much faster than parent company, Facebook.
With 71% of users under the age of 35, Instagram is the place where you can truly engage with both Millennials and Gen Z on the same platform.
Instagram also inherits Facebook's incredible targeting options, allowing you to pinpoint the most relevant audiences.
Instagram is a truly visual network and it lends itself better to brands that can create highly visual content (fashion, travel, food, luxury brands, etc.). This gives the network a strong B2C edge but those targeting options mean this can still be a useful network for B2B campaigns, especially as more business decision roles are taken up by Millennials.
Instagram pros:
Fast-growing user base
Class-leading targeting options
High engagement
Connects you with Millennials and Gen Z
A great visual branding tool
Instagram cons:
Creating enough visual content can be demanding
Minimal organic reach
Suitable goals:
Targeting Millennials and Gen Z, visual branding, storytelling, reaching a wider audience.
Should I choose Instagram?
If you're looking to connect with a young audience (think the 'selfie generation') with visual content, Instagram is the one. If you're targeting CEOs at prestigious firms, then you probably want to head back to LinkedIn and Twitter – but this may change as more Millennials replace older generations in the boardroom.
YouTube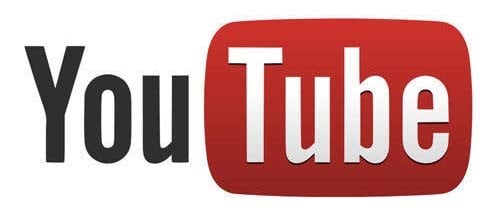 YouTube isn't just a social network, it's the second most widely used search engine in the world. This makes the platform ideal for building your online video portfolio but you can also use YouTube advertising to generate leads from all those searches.
YouTube has one of the most cost-effective ad formats in digital advertising, too. With TrueView ads, you only pay when a user watches the first 30 seconds of your video ad or the whole thing (whichever comes first). By this stage, you know you've engaged the user and your money is well spent – the challenge is creating ads that are captivating enough.
Crucially, Google research has shown that 62% of consumers watch video reviews before making a purchase and more than 55% of shoppers now watch videos while making purchase decisions in-store.
YouTube pros:
Second-largest search engine
Cost-effective, low-risk TrueView ads – you only pay when people watch
Relatively low CPCs
Solid user targeting options
Your videos can rank in Google Search
Integrates Google Ads
YouTube cons:
Video production can be expensive
Some ad formats are intrusive
Suitable goals:
Brand awareness, drive traffic, engage Google Ads leads.
Should I choose YouTube?
If you're able to produce enough video content to make the most of YouTube's ad formats, the platform provides a low-risk and affordable channel for building brand awareness and generating leads. Engaging users through YouTube ads can be tricky but TrueView ads mean you only pay when users watch and YouTube brings a lot of organic opportunities to the table.
Related content: 4 reasons you should advertise on YouTube
Pinterest

Pinterest is an interesting network. It doesn't make as many headlines as the other big names, but it's a selling power tool for the right brands. More than 250 million people browse this platform every month in the search of new ideas for anything from interior design to recipes, fashion inspiration and all kinds of other interests.
More importantly, 83% of weekly users say they use the platform to help them make buying decisions.
Pinterest is a visual network and you've got to make things look good to get attention on this network. You also need to understand your audience – above all, that almost 80% of Pinterest users are female (Statista). Also, 73% of Pinners say that content from brands makes the platform more useful – that's right, they actually want to see content and ads from brands.
If that target audience sounds good to you, Pinterest is a powerful social network that also enhances your organic search and paid advertising prospects.
Pinterest pros:
Powerful tool for social media, organic search and paid advertising
Users actively looking for purchase ideas
Users open to seeing ads and commercial content
Highly-sharable content
Pinterest drives traffic to your website
Pinterest boards rank in Google Search
Posts rank in Google Image Search
Pinterest cons:
Limited audience
Time-consuming
Takes a lot of work to start seeing results
Suitable goals:
Product sales, brand promotion, drive traffic, network with similar brands (eg: photographers and wedding cake makers), promote content.
Should I choose Pinterest?
Pinterest has the narrowest user base of the networks we're looking at in this article. However, this is actually one of its biggest strengths if that user base is important to your business because you don't have to work so hard to target the right users. Audience aside, you'll also need to be promoting the right kind of visually-stimulating products or services and creating high-quality images that capture people's attention. If you've got all that covered, Pinterest deserves a spot in your social marketing strategy.
Quora

Quora is a relatively new addition to the social media scene, essentially acting as a user forum where people go to ask questions. Topics include pretty much everything you can think of and a lot of the questions on Quora have purchase intent that brands can use to offer advice. For example, companies can monitor Quora for questions like "How do I increase quality backlinks in SEO?"
The company can explain to this user how to increase quality backlinks and the challenge is to promote its software product through their answer in a subtle way. Most businesses get this horribly wrong and over-promote themselves in their answers.
You can also use Quora as an audience research tool to learn more about your prospects, based on the questions they ask. In 2016, the platform allowed you to deliver ads that are relevant to the topics users are browsing. This was a real turning point for Quora as a marketing platform.
Quora pros:
Least demanding for content creation
Promising advertising platform for B2B services and products
Ads are relevant to content users are already browsing
Competitive CPAs
Organic opportunities from answering questions
Valuable audience insights
Quora cons:
Popular topics/questions are saturated with promotional answers
Limited ad options (this is still a new platform)
While CPAs are competitive, they're still higher than Google Ads
Pros and cons of social media platforms: summary
Each of the networks we've looked at today has something different to offer. It's not enough to simply know which networks your target audiences use (they use many); you also need to understand the role each network plays in their daily lives and how that makes them suitable for your marketing goals.
Equally, you need to be able to produce the right kind of content to get the best results on each platform. It's no good trying to nail Instagram if creating epic images and videos is out of reach.
Need help with your social media?
If you want more info on the networks we've looked at today (or those we haven't), get in touch with our social media experts on 023 9283 0281.
Header image credit: Freepik.com